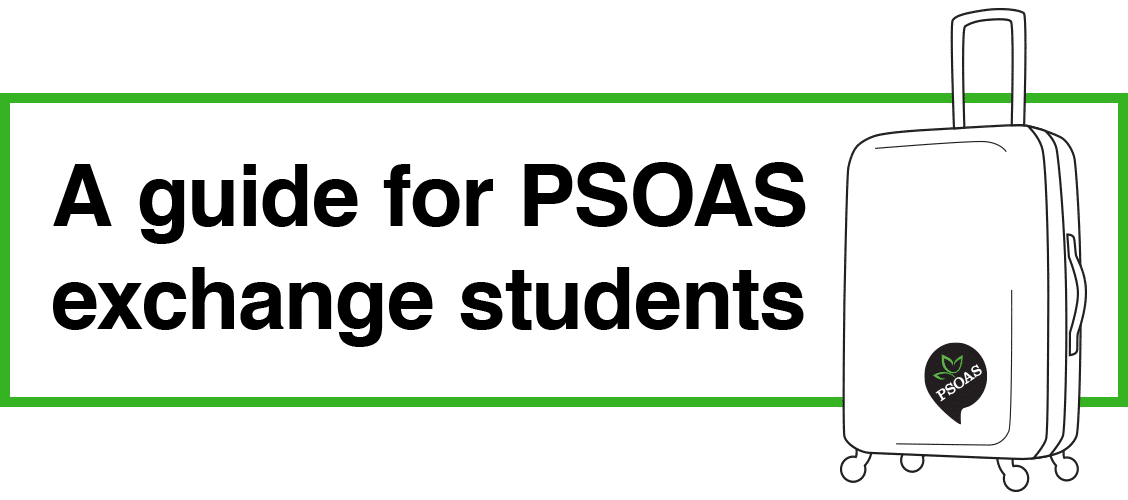 This list will help you to remember all the important things when moving into your apartment.
Sign the tenancy agreement and get your keys
The tenancy agreement will be signed online after you have accepted the housing and paid the deposit. Please save a copy of the agreement to yourself in case you need it later on.
The keys of the apartment are given to your Kummi student before your arrival and you will get your keys from them when you arrive. Please contact the University if you are not sure who your Kummi is.
Sign up for OmaPSOAS
Laundry and sauna turns, club room and storage can be reserved from the OmaPSOAS service. In addition PSOAS uses the contact information entered into the system for informing tenants. Register to OmaPSOAS at www.omapsoas.fi with your email address.
Submit the apartment report
After moving in check the condition of the apartment and submit an apartment report within 4 days from moving at OmaPSOAS. By doing this you can make sure that you will not be held responsible for possible damages caused by the previous tenant. If there are damages that require immediate repairing please submit a fault report.
Send the notification of move
Remember to inform the Finnish Population Register Center about your temporary address. The easiest way to send the notification of move is to do it online on www.changeaddress.fi or www.posti.fi . It is also possible to do it by phone on 0203 456 456. If you forget to submit the notification of move it is not guaranteed that you will receive your mail in Finland!
Put your name on the mail box
To make sure you receive your mail, print out a piece of paper with your name on it and tape it on your mail box.
Get an insurance
If you have insurances in your home country, find out if they cover potential damages to your belongings abroad. In most cases PSOAS' real estate insurances do not cover damages on the tenant's property. An insurance costing only a few euros a month may save you thousands of euros.
Check the fire alarm's condition
In case a fire breaks out in the apartment every second is important. The room will be full of smoke in 2-3 minutes. The fire alarm reacts to smoke and wakes up the sleeping person. If there is no fire alarm in the room, the tenant is responsible for getting one. The tenant is also responsible for its functionality. The battery must be changed annually. When the battery is running out it gives short signals. Always keep the fire alarm ready, the smoke may also come from the apartment next to yours!
Wi-Fi
A Wifi -connection called Campusnet is available in all rooms. The bandwidth is 100/100 Mb/s and no monthly fee is charged. To use the Campusnet you will first need to create an OmaPSOAS account at www.omapsoas.fi. The account can be created after the lease has begun with your email address. Once you have created the OmaPSOAS account, you can login to Campusnet using the same account within an hour.
Campusnet support is available at campusnet@psoas.fi or tel. 0447573115.
Remember to pay your rent
The rent must be paid by the 5th day of each month using the personal rent payment form given by PSOAS. The rent always includes water and electricity. Please read more about paying the rent here.
Get to know your flat mates
Please remember to agree on "common rules" with your flat mates. This will help you to keep the common areas in good condition and tidy as well.
Be careful when furnishing the apartment
When hanging objects on the wall fixing cleats found on the walls must be used. If there are no fixing cleats, a maximum of 2-3 proper fixing hooks can be attached in one room. Adhesive fixing hooks may only be used on tile surfaces of sanitary rooms. It is not allowed to fix objects on door or window frames. Breaking the surfaces of doors or closets is strictly forbidden. Fixtures must be left on their places when moving out.
Join our Facebook group
Join our group for exchange students on Facebook www.facebook.com/psoasexchange!
---
PSOAS offers rental apartments for students in Oulu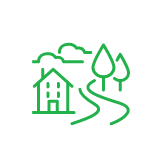 Learn more about the apartments and areas and fill in the application. PSOAS has shared apartments, studios and bigger apartments.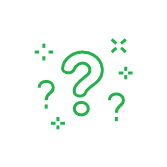 Read more about the student life at PSOAS and get to know the facts about living, applying and moving in.