Homerun for exchange students
Here are step-by-step instructions on how to apply for an apartment at PSOAS for your exchange period:
Go to psoas.fi/en/housing-application and fill out the open application form. This is very important to do as a first step, because you cannot continue the applying process without it.
PSOAS will inform you by email about the date and time when the apartments for exchange students will become available.
On that given time be ready on the apartment page to make sure you are the first to book the apartment you want.
If you are the first one to hit the reserve-button, the flat is yours! Remember to be quick about it, because there will be other applicants trying to reserve the same flat!
If you are too slow, you unfortunately do not get the apartment. You will have to try to reserve some other flat.
To rehearse the other details of the housing process see our housing guide.
---
PSOAS offers rental apartments for students in Oulu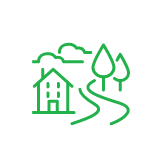 Learn more about the apartments and areas and fill in the application. PSOAS has shared apartments, studios and bigger apartments.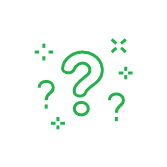 Read more about the student life at PSOAS and get to know the facts about living, applying and moving in.