The tenant can rent his or her apartment intermediately to another student at longest for a year during, for example, exchange studies, military service or summer vacation. A tenancy agreement should be made of such subleasing and a copy of it sent to PSOAS housing office. You can find the subleasing agreement form here. A tenant is not allowed to make profit through subleasing. The rent must be the same as the one PSOAS is charging. Only reasonable costs caused by the subleasing can be added.
If you are planning to sublease your apartment, please bear in mind that all the responsibilities you have towards your lessor PSOAS continue to exist also during the subleasing. Therefore it is important that your subtenant is trustworthy. We recommend that you perform a credit check on the potential subtenant before entering into any agreement with them. This can be done for instance using the services of Suomen Asiakastieto Oy.
---
PSOAS offers rental apartments for students in Oulu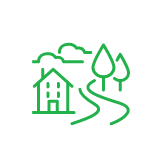 Learn more about the apartments and areas and fill in the application. PSOAS has shared apartments, studios and bigger apartments.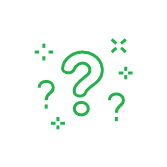 Read more about the student life at PSOAS and get to know the facts about living, applying and moving in.