Welcome to Flat exchange! Here, any PSOAS tenants can sublease their apartment to another student for a period of time, for example the summer. You can also sign up for a search of an apartment for yourself.
Sign up here | See all postings here
PSOAS tenants can sign up their apartment for subleasing for a maximum period of one year. Therefore, if you are going to another town for a summer job, internship, or out of the country for an exchange, you don't necessarily have to give up your apartment. Instead, you can sublease it for another student or someone staying in Oulu impermanently. If you are looking for a place to stay for a period of time yourself, can our Flat exchange be the solution in that case too.
PSOAS Flat exchange is only operating as an ad space connecting students and available apartments. Counterparts should always contact directly each other. The latest posts are at the top of the page and they are held on the list for two weeks at a time.
Sign your apartment up here
---
Looking to rent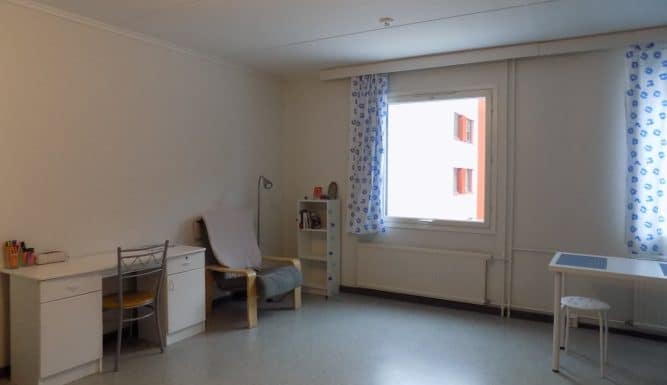 Tapiontie 9 B 31
Studio - 1H + kk, 30.50m2
338€ / mo
Leasing time
21.06.2023 - 15.08.2023
Fully furnished studio apartment. Close to the University of Oulu (10 minutes walking, 2 minutes by bike). 3 to 5 minutes walk to the grocery stores. There's a bus stop 100 meters away that will take you to the city center in around 15 minutes. The rent includes water, electricity, internet, use of laundry room, sauna and clubroom. The current leasing period is from June 21st to August 15th, but the apartment might be available until August 31st as well. Feel free to contact me via email or WhatsApp.
Anaïs Georges
+358403640912
anais.georges@yahoo.fr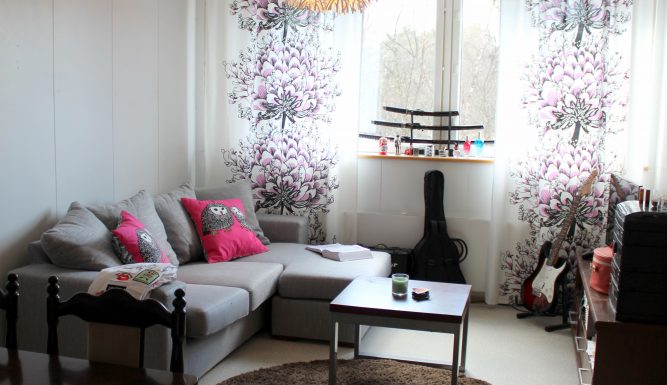 Kajaanintie 36 B 22
Family - 2H + kk, 46.50m2
400€ / mo
Leasing time
01.06.2023 - 30.09.2023
Tarjolla on täysin varusteltu ja kalustettu kaksio Välkkylässä. Asunnossa on mukana sohva, työpöytä, televisio, parisänky ja riittävästi säilytystilaa keittiötarvikkeille. Lisäksi asuntoon kuuluu oma parkkiruutu. Lisätietoa ja esimerkkikuvia linkistä https://www.psoas.fi/huoneisto/kajaanintie-36-b-22/
Pauli Aittasaari
0442525071
dsvideofin@gmail.com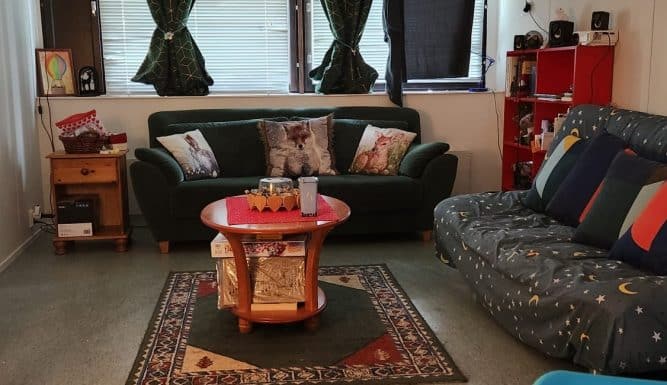 Ylioppilaantie 10 C 34
Family - 2H + kk, 47.50m2
490€ / mo
Leasing time
19.07.2023 - 01.10.2023
Near the city center in the Raksila area, conveniently near several grocery stores (K-City Market, Prisma, Sale), some secondhand stores, and the train station. Great bus connections and easy to get to from the airport. Two-room, furnished family apartment. Microwave included. One bunk-bed in the bedroom and a futon that unfolds to fit two people in the living room. I believe it may also be possible for two people to split the rent. The complex includes access to laundry room, sauna, and TV/Clubroom. Current leasing period is from June 19th to October 1st, but may possibly be available from October into December as well. Feel free to contact me through email or WhatsApp with any questions!
Janine Knauerhase
±1 9152727841
jahase@outlook.com

Apartment wanted
Shared / Studio
max 450€ / mo
Hello, I'm Emma, I'm 19 and I'm a French student girl looking for a furnished flat near Oulu Business School as I'm going to do an exchange during the fall semester. I'm very organized and I will take care of your flat, no worries! I'm not into parties, I prefer hiking and discovering landscapes. Thank you!
Emma Richard-Retornaz
+33680614787
emma.richard-retornaz@bsb-education.com

Shared
max 300€ / mo
Hey, my name is Radoslaw (abbr. Radek) and I am a second-year student from Poland. I am coming to Oulu for an summer internship at the University of Oulu - from July 1 to September 30. I hope to find a proper living for this period. I consider myself as a calm and non-conflict person so I can get along with the most people. I'm looking forward to hearing from you soon!
Radoslaw Plawecki

radoslaw.a.plawecki@gmail.com

Shared / Studio
max 450€ / mo
Moi! Olen 19-vuotias taideopiskelija, joka etsii vuokra-asuntoa Oulusta kesän ajaksi kesätöiden tekemistä varten. Toiveena olisi asunto keskustasta, Raksilasta tai Peltolasta, mutta olen avoin harkitsemaan myös muita alueita. Vuokralaisena olen rauhallinen, siisti ja luotettava enkä tupakoi tai omista lemmikkejä.
Helinä Leppäjärvi
0443331864
helina.leppajarvi@gmail.com

---