Welcome to Flat exchange! Here, any PSOAS tenants can sublease their apartment to another student for a period of time, for example the summer. You can also sign up for a search of an apartment for yourself.
Sign up here | See all postings here
PSOAS tenants can sign up their apartment for subleasing for a maximum period of one year. Therefore, if you are going to another town for a summer job, internship, or out of the country for an exchange, you don't necessarily have to give up your apartment. Instead, you can sublease it for another student or someone staying in Oulu impermanently. If you are looking for a place to stay for a period of time yourself, can our Flat exchange be the solution in that case too.
PSOAS Flat exchange is only operating as an ad space connecting students and available apartments. Counterparts should always contact directly each other. The latest posts are at the top of the page and they are held on the list for two weeks at a time.
Sign your apartment up here
---
Looking to rent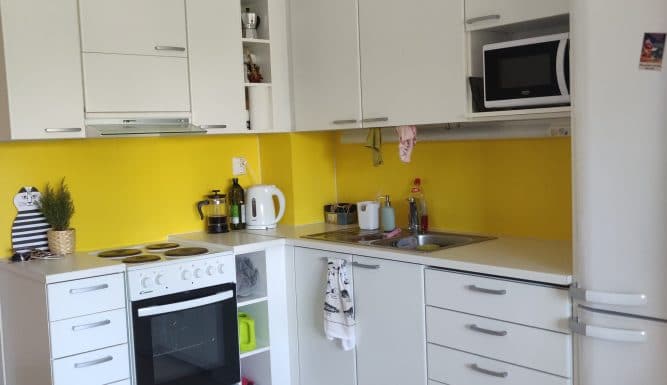 Ylioppilaantie 2 B 36
Studio - 1H + kk, 26.00m2
350€ / mo
Leasing time
22.07.2020 - 19.08.2020
Vuokrataan täysin kalustettu yksiö lomamatkan ajaksi. Käytössä kaikki keittiövälineet, lakanat ja pyyhkeet. Renting a fully furnished single-apartment while I travel. All household equipment available.
Riikka Mämmioja
0405729280
riikkamam@hotmail.com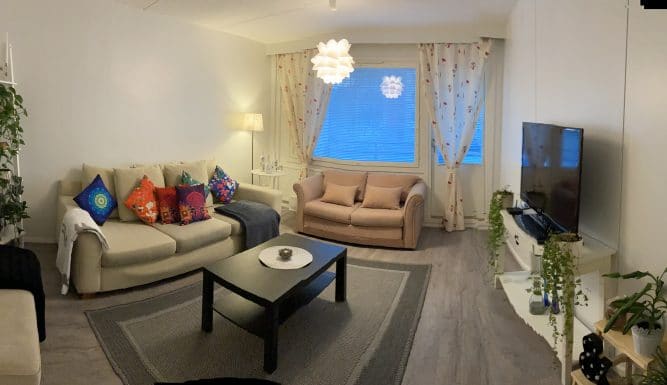 Tapiontie 7 B 18
Family - 3H + k, 74m2
300€ / mo
Leasing time
01.10.2020 - 01.10.2021
Hi I want to SUBLEASE a room for female in a family apartment (two bedrooms) very close to the university of Oulu, Linnanmaa campus (just 5 minutes walk). The house is fully furnished with all the necessary amenities (eg TV, wifi, dishwasher, washing machine, sauna, etc.) Well connected to bus stops and supermarkets are in 500 meters radius. The rent includes water and internet connection. However, electricity bill is excluded from the price mentioned, as the contract is made with Oulun Energia, which is a private company. The apartment is on the first floor. There is a bicycle parking and many parking lots for cars for additional payment. Both long term and short term sub-leasing is welcomed! Would be happy to answer additional queries. Don't hesitate to contact me. (Details mentioned with the post) Namrata Baruah
NAMRATA BARUAH
0451287711
Namrata.Baruah@oulu.fi

Apartment wanted
Studio / Family
max € / mo
Coming to Oulu for a couple of months, I'm very tidy, weekends away. I prefer Linnanmaa campus area.
Pekka Salin

salipekka@gmail.com

Studio
max 600€ / mo
I am doctoral researcher (PhD student) coming to Oulu Business School in October. Looking for a cozy Studio nearby. My duration is 3 to 4 years, however in the middle I would be seconded in other universities around 1 year.
Hamideh Saadatmanesh

hamideh.saadatmanesh@gmail.com

Studio / Family
max 500€ / mo
Moi! I am relocating to Oulu by the end of this month with my wife and 2 kids. Since my PSOAS apartment will be available only from Septermber, I am looking for a family or studio apartment for one month starting 1st of August as a temporary accommodation. I prefer Raksila - Välkkylä or close by areas, but will definitely consider other areas also.
Abdul Mahir Umarlebbe
+971503842004
uamahir@gmail.com

---