Welcome to Flat exchange! Here, any PSOAS tenants can sublease their apartment to another student for a period of time, for example the summer. You can also sign up for a search of an apartment for yourself.
Sign up here | See all postings here
PSOAS tenants can sign up their apartment for subleasing for a maximum period of one year. Therefore, if you are going to another town for a summer job, internship, or out of the country for an exchange, you don't necessarily have to give up your apartment. Instead, you can sublease it for another student or someone staying in Oulu impermanently. If you are looking for a place to stay for a period of time yourself, can our Flat exchange be the solution in that case too.
PSOAS Flat exchange is only operating as an ad space connecting students and available apartments. Counterparts should always contact directly each other. The latest posts are at the top of the page and they are held on the list for two weeks at a time.
Sign your apartment up here
---
Looking to rent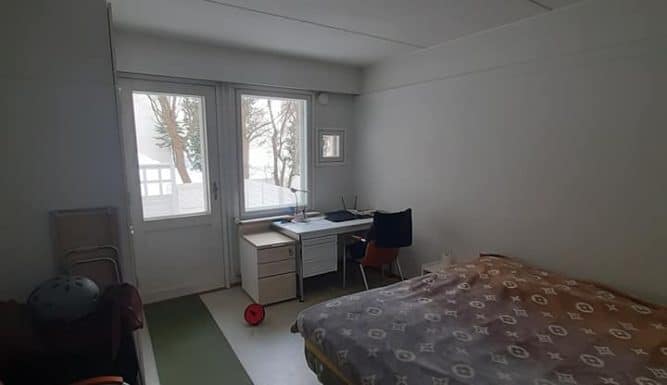 Paalikatu 14 B 103/2
Shared (male) - 2H + k, 14.00m2
280€ / mo
Leasing time
10.09.2023 - 22.10.2023
I am renting fully furnished room with all necessary kitchen equipment. The building has laundry, gym room, club room and barbeque area. The location is near to Oulu disk golf park. The deposit is equal to one month rent amount.
Khojiakbar Botirov
+358408102605
bxojiakbar@gmail.com

Apartment wanted
Studio
max 500€ / mo
Etsin asuntoa työharjoitteluni ajaksi Oulusta.
Ronja Valjus
0405507209
ronjavaljus00@gmail.com

Shared / Studio / Family
max 450€ / mo
My name is Ronja and I´m 24 years old and I live in Germany. I will make an apprenticeship at Oulu international school from February till March 2024. Therefore I need an accomodation. I love meeting new people and doing all kind of sports. Best wishes Ronja
Ronja Soeller

ronjasoeller@web.de

Shared / Studio
max € / mo
I'm a friendly, sympathetic and orderly person
Chi Linh

linhchinguyen282004@gmail.com

Shared
max 280€ / mo
I'm looking for room as soon as possible could be short term or long term but minimum of one month. I'm from Nepal. Please contact me if you want to lease your apartment from 1st September. Thank you in advance.
Yoshin Munankarmy
0413635299
tobi.munankarmy@gmail.com

Studio / Family
max 600€ / mo
am looking for a studio or family apartment for long term preferable near to university
shahid hussain

mshahidi787@gmail.com

Shared / Studio / Family
max 400€ / mo
I am a research student at Oulu University. I am looking for a studio or shared or family apartment. For shared or family apartments I want only female apartment mates. I want to start on or after September 1st, 2023. I want to stay there, for more than one month, a maximum of up to 3 months. Within that time I hope to find another apartment. I am a clean and organized person.
Rizwana Rahmathulla A
9497466766
richupkrmaji@gmail.com

Shared / Studio
max 300€ / mo
I'm currently living in Rovaniemi. My study begins from 2nd of October so I'm looking to move to Oulu before that. Preferably by 2nd or 3rd week of september. I'm near and tidy and can adjust with people without getting in troubles.
Sujana Kc
358408188256
suzanq.keshi@gmail.com

Shared / Studio
max 400€ / mo
Hei. Tarvitsen asunto opiskelun lähipäiviksi syys-lokakuussa. Olisin kiinnostunut myös vuokraamaan esim. viikoksi kerrallaan.
sinikka alanko

alankosinikka0@gmail.com

---