Welcome to Flat exchange! Here, any PSOAS tenants can sublease their apartment to another student for a period of time, for example the summer. You can also sign up for a search of an apartment for yourself.
Sign up here | See all postings here
PSOAS tenants can sign up their apartment for subleasing for a maximum period of one year. Therefore, if you are going to another town for a summer job, internship, or out of the country for an exchange, you don't necessarily have to give up your apartment. Instead, you can sublease it for another student or someone staying in Oulu impermanently. If you are looking for a place to stay for a period of time yourself, can our Flat exchange be the solution in that case too.
PSOAS Flat exchange is only operating as an ad space connecting students and available apartments. Counterparts should always contact directly each other. The latest posts are at the top of the page and they are held on the list for two weeks at a time.
Sign your apartment up here
---
Looking to rent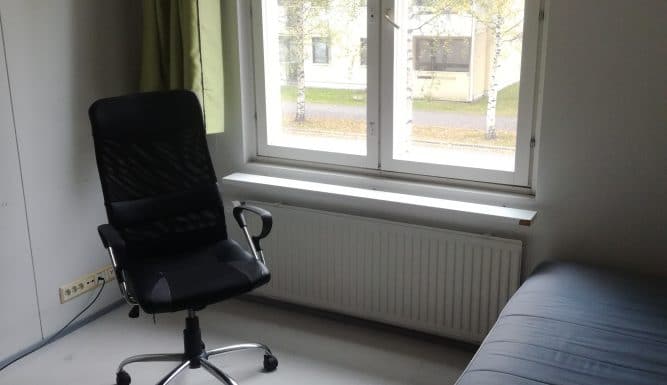 Tellervontie 2 A 8/1
Shared (male) - 3H + k, 13.50m2
200.00€ / mo
Leasing time
01.10.2021 - 30.11.2021
Fournished room in a kolmio with the size of 13 square meters for sublease. Sauna, Laundry, Club room, Gym, public Kitchen and Storage unit are located in the Apartement building. Kitchen, Balcony, Bathroom and Toilet are part of the apartment's features. Bed, Lamp, 10 m Internet Cable and Office Chair in the room are included in the price, Curtains and table are not.
Barnabás Csiszár
+36302328042
basi.medve@gmail.com

Yliopistokatu 1 B 113
Studio - 1H + kk, 31.00m2
500€ / mo
Leasing time
01.11.2021 - 28.02.2022
Hi, I want to sublease my apartment, a cozy and nice, newly furnished studio just beside the Oulu University and bus station with a few minutes walking to different grocery stores, and shopping areas. Everything is included in the rent > 500 Euro. I will sublet it short period or longer period from Nov. For more details, please drop me a text if you are interested. Thank you, Best regards,
Hamideh Saadatmanesh

hamideh.saadatmanesh@oulu.fi

Apartment wanted
Shared / Studio
max 500€ / mo
Hei! Olen tulossa Ouluun tekemään diplomityötäni, ja haen kyseiselle ajalle asuntoa. Olen kiinnostunut niin yksiöistä kuin soluasunnoistakin, ja erityisesti valmiiksi kalustetut asunnot kiinnostaa. Ehdottakaa rohkeasti! Olen 24-vuotias pian valmistuva dippainssi, eikä vuokranmaksuissa ole ikinä ollut ongelmaa.
Mimosa Peltokangas
0401607644
mimosa.peltokangas@tuni.fi

Shared / Studio
max 300€ / mo
Hi! I'm taking an internship in Oulu and I need accommodation for the months of November and December. I'm a very quiet person, love to explore but also quiet times when I'm at home. However, I don't mind flatmates so we can make plans and have nice conversations.
Sérgio Pires
351925869039
sergio.pires.97@gmail.com

Shared / Studio / Family
max 500€ / mo
Hei, Olen 26-vuotias opiskelija nainen Kuopiosta. Olen tulossa suorittamaan tutkinnon harjoittelua huhtikuusta heinäkuun loppuun Ouluun. Saan harjoittelusta palkkaa ja minulla on omaa varallisuutta maksaa vuokraa. Olen siisti, ei lemmikkejä ja olen raitis. Toivoisin asuntoa keskustan läheisyydestä, sillä minun tulisi helposti voida kulkea Kontinkankaalle. Olisiko sinulla tarjota minulle asuntoa? Solua voin harkita.
Metti Rantahalvari
0400921794
metti.rantahalvari@gmail.com

Studio / Family
max 1000€ / mo
I would rent the appartment for hosting a visiting researcher in the university of Oulu for 3 months period. He is a spanish doctoral student that comes to finland for a short 3 months period to work in a research project.
Miguel Bordallo
+358458679699
miguel.bordallo@oulu.fi

---