Tervetuloa asuntopörssiin! Täällä kuka tahansa PSOASin asukkaista voi vuokrata asuntoaan määräaikaisesti toiselle opiskelijalle esimerkiksi kesän ajaksi, tai ilmoittautua PSOASin asuntopörssiin asunnon hakijaksi.
Jätä ilmoitus | Selaa ilmoituksia
PSOASin asukkaat voivat ilmoittaa PSOASilta vuokraamansa asunnon väliaikaisesti vuokrattavaksi korkeintaan vuodeksi kerrallaan. Jos siis olet esimerkiksi lähdössä kesätöihin, vaihto-opiskelemaan tai vaikka työharjoitteluun toiselle paikkakunnalle, ei sinun välttämättä tarvitse luopua asunnostasi vaan voit välivuokrata sen määräaikaisesti toiselle opiskelijalle tai väliaikaisesti Ouluun tulevalle. Toisaalta, mikäli itse etsit asuntoa Oulusta väliaikaisesti, voi asuntopörssimme tarjota ratkaisun siinäkin tilanteessa.
PSOAS toimii asuntojen välityksessä vain ilmoituksen julkaisijana, joten ota yhteys suoraan yhteyshenkilöön! Uusimmat ilmoitukset ovat ylimpänä listalla. Asuntoilmoitukset pidetään listalla kaksi viikkoa.
Jätä ilmoitus
---
Vuokrataan
Yliopistokatu 1 B 113
Yksiö - 1H + kk, 31.00m2
460,01€ / kk
Vuokrataan ajalle
01.10.2021 - 01.03.2022
Hi, I am subleasing my studio which is newly built and furnished. It is just beside the Oulu Uni, and various markets and shopping areas are located nearby. The rent is 460,01 EUR and everything is included in the rent. My flat won the tenants competition because of the best place and furniture style. If you like feel free to contact me, we can agree on the subleasing contract and sent the copy of the contract to the Oulu Uni accommodation. Thank you.
Hamideh Saadatmanesh

hamideh.saadatmanesh@gmail.com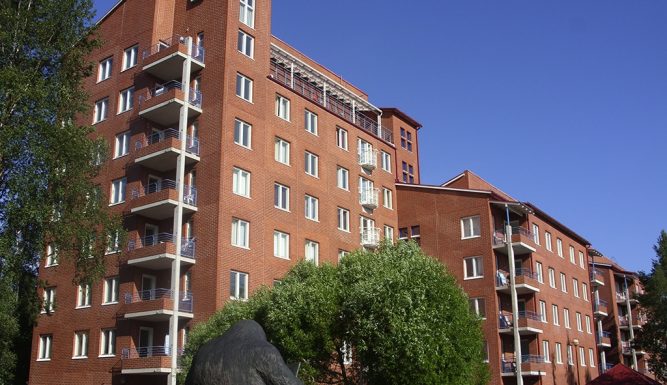 Tellervontie 2 A 9/3
Solu (mies) - 3H + k, 14.00m2
195€ / kk
Vuokrataan ajalle
01.08.2021 - 30.09.2021
subleasing my apartment which a bed, a sofa and a study table. The building is surrounded by trees, hence there is always fresh air ventilation
Mustapha Abdul-Aziz
musbika@yahoo.com
musbika@yahoo-com

Halutaan vuokrata
Solu
max 400€ / kk
My name is Nalika Conesa Grau, I'm 22 years old and I'm from Barcelona, Spain. I'm studying Biology at the University of Barcelona. This year I'm going to do my research project at the University of Oulu (Faculty of Biochemistry and Molecular Medicine) and I need a place to stay during August until January.
Nalika Conesa Grau

nalika.conesa@gmail.com

Solu / Yksiö / Perheasunto
max 350€ / kk
I'm an exchange student who come from France, I will study in the university of Oulu during 2021/2022 academic year. Unfortunately I did not find an accommodation for the moment. This is why I try to sublease an apartment for the first semester of 2021/2022.
Nathan Luu
07 68 95 53 81
nathan.86luu@gmail.com

Solu / Yksiö
max 300€ / kk
I'm 20, I'm gonna be there as exchange student. I love sports, reading, listening into music and have fun.
michela marinozzi
3888140666
marinozzi.michela@libero.it

Solu
max 330€ / kk
I'm an incoming Erasmus student from Turkey and I'm looking for a shared female apartment for the following semester.
Deniz Parlak

elifdeniz.parlak@std.yeditepe.edu.tr

Solu
max 400€ / kk
I'm a business student at the University of Stuttgart. From September until December, I will do my semester abroad at Oulu business school. I'm communicative and open for new things.
Benedikt Bark
+4915117758421
benedikt.bark@gmx.de

Solu
max 300€ / kk
- 21 years old - Chemical engineering student - Calm and collected individual but quite sociable
Zouhir Bouchaar
0494167456
zouhir.bouchaar@telenet.be

Solu / Yksiö
max 500€ / kk
Hello, I am a French student in Energy and Environmental engineering and I am looking for a flat to rent for the fall semester. I love sports, I am quiet and I really hope I will find a solution to live my exchange semester in Oulu.
Margaux Pauliac
+3398852342
margaux.pauliac@gmail.com

Solu / Yksiö
max 500€ / kk
I'm a clean, quiet tenant, but I like to get to know my housemates if there are any. Don't worry, I will take good care of your furniture 😉
Hylke Morsink
+31 622753600
hylke.morsink@gmail.com

Solu / Yksiö
max 400€ / kk
I'm an italian dentistry student. I'm looking for a shared or studio apartment for a period of three months (january-april) during which i will be in Oulu with the Erasmus program. I'm a sociable and quiet guy. I don't smoke.
Tiziano Nardella

tiziano.nardella.1997@gmail.com

Solu
max 200€ / kk
I'm a male Portuguese mechanical engineering student and I'm looking for an either an apartment or a shared room that I can rent to live while in Erasmus. I don't smoke nor drink too much but I also don't mind people that do. I think this is a really good opportunity for me and it'll be an even greater experience
André Borges
+351919887776
a79037@alunos.uminho.pt

Solu / Yksiö / Perheasunto
max 320€ / kk
Hi, I am Carrie and I will be doing an Erasmus exchange in the coming autumn semester, I am a friendly and open person. I like to read and sports doing my free time. I also happen to become a vegetarian for almost 6 years. Hope that I can find a like-minded roommate to stay together! 🙂 Carrie
Ka Hei Carrie Lau
01789699616
ka.lau@student.uni-siegen.de

Solu / Yksiö
max 400€ / kk
I'm a design master student and I'm going to take my first Erasmus internship in Oulu. I'm usually quiet, easy-going and I love movie nights.
Sérgio Pires
351925869039
sergio.pires.97@gmail.com

---