Ongoing
New construction: Välkkylä tower building – UNO
The construction of the Välkkylä tower house – UNO has finally started in August 2022. With UNO, the number of student apartments in Välkkylä will increase considerably. Estimated completion is spring 2024.
The 16-story tower building will have more than 170 student apartments, and it is designed to support an active lifestyle.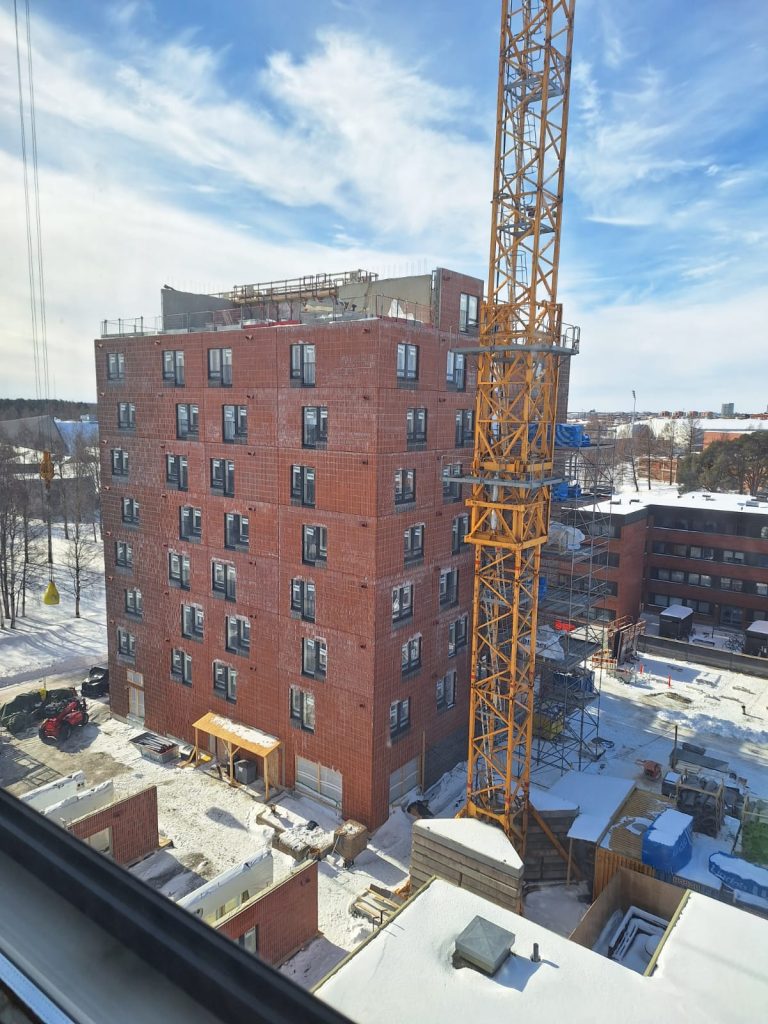 Major overhauls and other renovations:
Other sites in Välkkylä will also be repaired one step at a time.
In the fall of 2022, the repair of Ylioppiaantie 4 has started. All shared apartments will be renewed by converting them into small family apartments. Estimated completion is at the end of 2023.