Ongoing
New construction: Välkkylä tower building – Uno
The contest for the architects of Välkkylä tower building was won by alt Arkkitehdit Oy. The designing of Uno is still ongoing.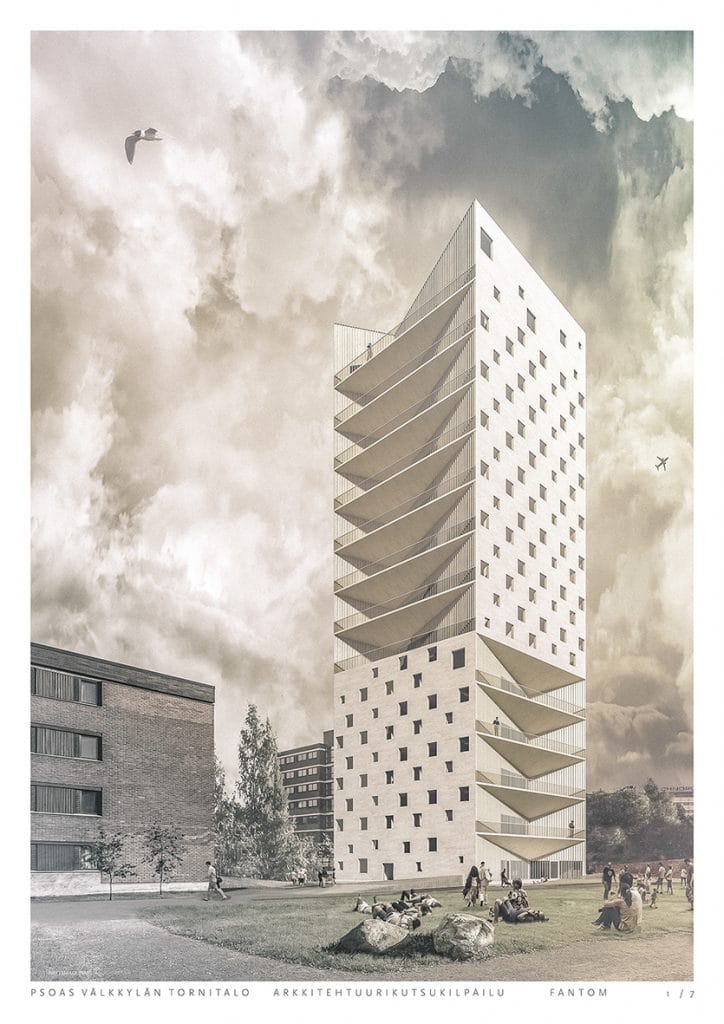 Major overhauls and other renovations:
The apartments in Aino at Tapiontie 7 are getting an updated look. New floors with a bathroom renovation and fresh painted walls will freshen up the apartments. The renovations will be ready by the spring of 2020.
Pohjankaleva at Tirolintie 2 will be renovated starting from January 2020. The apartments in building A will be renovated and all the windows and doors will be changed. Building B will also have new windows.
A major overhaul in Virkakatu 3 will start during summer 2020.