Fixed Internet connection is available in PSOAS apartments.
The connection is offered together with the Internet service provider DNA. DNA's product name for the service is the Housing Company Broadband. The service is based on the Ethernet technology and it can be used by connecting the computer to the wall socket with a data cable. There is no need for a router unless the tenant wants to setup a wifi of their own. For exchange students a PSOAS maintained wifi is offered (more information on the bottom of this page).
In Tapiontie 7 the house wiring is different from the other locations and therefore the Internet service requires a cable modem. The modem is provided by PSOAS and you may get one from the housing office.
100 Mb/s bandwidth included in the rent
As a PSOAS tenant you will have access to 100 Mb/s bandwidth free of charge. For a monthly fee you can update your subscription for 200 Mb/s or even up to 1 Gb/s. There are also other services available for competitive prices.
Inside the apartments one of the data sockets is connected at a time. In family apartments the bedroom socket is the active one. In the new and recently renovated buildings it is possible for the tenant to change the active socket themselves but in most houses such changes must be performed by DNA. Having the socket changed costs 50€.
Setup instructions:
Register your subscription by calling the DNA Customer Service, tel. +358 44 144 044 or by visiting your nearest DNA Kauppa store.
Get a Rj45 cable
Plug one end of the cable into the wall socket and the other end to the computer
For more information on the Internet service, please contact the DNA customer service on +358 44 144 044, email palvelu@dna.fi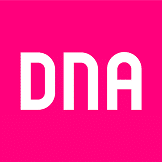 Moving out
Remember to cancel your internet when moving out or to another PSOAS apartment. Please contact DNA customer service.
Exchange students
For exchange students living in Tellervontie 2, Tirolintie 2, Yliopistokatu 16 and 18 or Ylioppilaantie 4, a Wifi service called Campusnet is available free of charge. The Campusnet can be accessed using the OmaPSOAS username and password. These credentials will work for Campusnet login within an hour from creating them in OmaPSOAS.
Please read more about the Wifi here!
---
PSOAS offers rental apartments for students in Oulu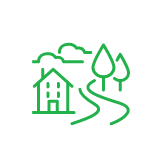 Learn more about the apartments and areas and fill in the application. PSOAS has shared apartments, studios and bigger apartments.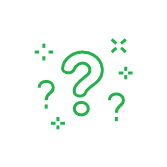 Read more about the student life at PSOAS and get to know the facts about living, applying and moving in.