Following our mission we aim at improving the economic and social status of students by offering them affordable, high quality apartments. In order to qualify for housing at PSOAS, the tenant must be a full time degree student in a school of higher education (after primary school).
Criteria for the right to tenancy
PSOAS checks rights of tenancy each year. The minimum requirement is 20 ECTS credits in a calendar year (January-December). A follow-up period of two years is applied. This means that a tenant does not have to complete 20 credits each year as long as they have done 40 in two years.
When evaluating a tenant's position, the life situation is also taken into consideration. For instance a parental leave is a period of time when studies are often on hold and that is acceptable. The essential thing is the tenant's intention to finish the studies within a certain time frame.
Regardless of the aforementioned criteria, the maximum duration of tenancy at PSOAS is 10 years.
Proving one's studies
Those who have received the request to validate their right to tenancy must provide an academic transcript of their studies or a reliable document proving the life situation that is keeping their studies on hold. Tenants are also required to inform about the end of their studies.
Right to tenancy upon graduation
After your studies have ended, you can live in a student apartment for three months if the tenancy has lasted less than a year or for six months if the tenancy has lasted over a year.
Employees of the University
Please find information here.
---
PSOAS offers rental apartments for students in Oulu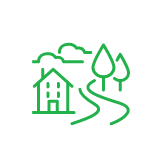 Learn more about the apartments and areas and fill in the application. PSOAS has shared apartments, studios and bigger apartments.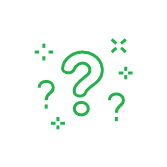 Read more about the student life at PSOAS and get to know the facts about living, applying and moving in.