It is recommended to primarily use the property's laundry room, drying room and the tumble dryer for washing and drying the laundry, as constant drying of laundry in the bathroom might cause moisture problems.
The tenant is responsible for the installation fees of the washing machines. All of the water pipe connections must be pressure-resistant. The washing machine tap must always be accompanied by a check valve (suction protection). The tenant is responsible for the leak damage caused by incorrectly installed washing machine connection. PSOAS' insurance does not cover the damage caused by this.
While the washing machine is not in use, close the filling tap, because constant water pressure might break the water hose and cause a leak. Also, do not leave the machines running while you are not at home.
The same installation instructions apply to dishwashers as well. Do not break the kitchen furniture. Dismantled furniture should be stored either in the apartment or in the apartments' storage room, and upon moving out they have to be installed back on their original place. The dishwasher's and the washing machine's inlets should be capped thoroughly.
When you disconnect the dishwasher remember to cap the in- and outlets from the tap and from the water lock. The capping is always on the responsibility of the tenant. The required caps can be obtained from a hardware shop, for example. The janitor service can also do this for a fee. Consult the price at property maintenance.
A collection basin must be placed underneath the machine so that possible leaks are easy to detect.
You can get a water collection basin from e.g. home appliance stores.
If a kitchen cabinet needs to be disassembled or installed, the tenant will be responsible for the cost.
Fixed price for machine installation

Psoas offers its tenants the installation of a dishwasher or a washing machine for a fixed price of 50€. The price does not include the machine, leakage guard or other necessary parts.
The installation can be ordered by filling out a fault report via OmaPSOAS. Write "dishwasher/washing machine installation" in the job description. The property supervisor will order a plumber through our partner and you will receive an invoice via email. Before ordering, please make sure that your apartment has a place and necessary connections for the machine.
---
PSOAS offers rental apartments for students in Oulu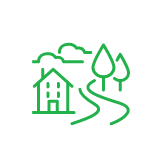 Learn more about the apartments and areas and fill in the application. PSOAS has shared apartments, studios and bigger apartments.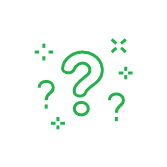 Read more about the student life at PSOAS and get to know the facts about living, applying and moving in.