In most PSOAS properties a centralized ventilation system is being used. However, in some recently built or renovated buildings each apartment has its' own ventilation unit.
The centralized ventilation system is automated at either normal or heightened power. The tenant is unable to control the power of the ventilation. The ventilation functions at all times at lowest at the normal power. Normally, the ventilation is adjusted to function at heightened power during, for example, food preparation hours. The cooker hood doesn't have its own fan. The light on the cooker hood is controlled by a switch.
The automated ventilation is usually adequate for normal airing. The extractor fan located on the rooftop draws air from the apartments through the vents in kitchen, bathroom and walk-in closet. Fresh air will flow through the replacement air vents. These vents for incoming air may not be blocked.
Valves for outgoing air are adjusted so, that the amount of outgoing air is right. The adjustments of the valves may not be changed, because the whole ventilation in the apartment will go awry. If the ventilation doesn't work the reason is usually that the outgoing air vents are clogged or blocked.
The outgoing air vents function at their best when the kitchen window is kept closed. If needed, you can open a window in some other room in order to ensure the delivery of incoming air.
---
PSOAS offers rental apartments for students in Oulu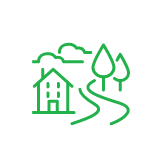 Learn more about the apartments and areas and fill in the application. PSOAS has shared apartments, studios and bigger apartments.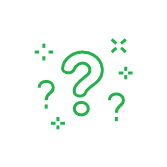 Read more about the student life at PSOAS and get to know the facts about living, applying and moving in.