When the tenancy agreement ends you must return your keys either to PSOAS Studio, Mannenkatu 6 A or PSOAS Lounge at the University by 2 pm the last day of the month. The right place for returning the keys depends on whether the housing location belongs to the southern area (returning point PSOAS Studio) or northern area (PSOAS Lounge). In both offices there is a key box where the keys can be returned when the office is closed. In PSOAS Studio the key box is located right next to the front door and in Lounge next to staff entrance in the Timpuri courtyard (Paavo Havaksen tie 5 C).
If the last day of the month is weekend or holiday the keys have to be returned by the following working day 12 pm. If the keys are not returned in time PSOAS will charge daily rent until the keys are returned.
If you need to return your keys outside the office hours just put the keys into an envelope, write your name and address on it and drop the envelope into the key mailbox next to the PSOAS office front door. Remember to check if the keys belong to the southern area or northern area before you return them. If you leave your keys inside the apartment, PSOAS will deduct 50 € from your deposit for the collection of the keys. If the keys are returned in late causing the moving schedule of a new tenant to be delayed, a minimum of 50 eur penalty fee will be issued.
To make moving easier it is also possible to give the keys directly to the new tenant. If you decide to do so, it is your responsibility to agree on the apartment check with the janitor. The apartment has to be cleaned and checked before you can hand over the keys. You will also need to sign this form with the new tenant to document the keys given and the condition of the apartment. Please bring or e-mail the signed form to the housing office.
---
PSOAS offers rental apartments for students in Oulu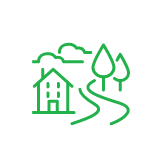 Learn more about the apartments and areas and fill in the application. PSOAS has shared apartments, studios and bigger apartments.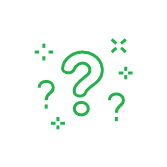 Read more about the student life at PSOAS and get to know the facts about living, applying and moving in.