This is how the Fast Lane works:
If none of the available apartments on the website are suitable for you, submit a housing application at www.psoas.fi/en/housing-application. This way you are on the Fast Lane. You and other Fast Lane candidates will be sent notifications of apartments that are becoming available.
The apartment will be offered to the applicant ranking highest in the queue. The applicant will have two days to address interest towards the apartment. In case they don't accept the offer, the apartment goes to the next one in line on the Fast Lane. If you have any interest to move in the near future, leaving an application is worthwhile as the apartments suggested for you will not be changing your queue status on the Fast Lane.
If you didn't catch the apartment you wanted this time, don't worry – Fast Lane will always suggest new apartments when they become available. You can influence on how many suggestions you receive by not narrowing your options too limited.
Join the Fast Lane here.
---
PSOAS offers rental apartments for students in Oulu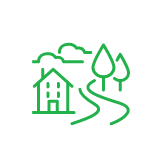 Learn more about the apartments and areas and fill in the application. PSOAS has shared apartments, studios and bigger apartments.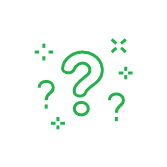 Read more about the student life at PSOAS and get to know the facts about living, applying and moving in.