You can pick up the keys from the housing office when your lease begins. Depending on the location of your apartment you can either get your keys from PSOAS Studio at Mannenkatu 6 A (southern area) or PSOAS Lounge at the University (northern area). The keys can be picked up starting from 12 pm on the first working day of the lease.
In case the previous tenant returns the keys earlier and the apartment check has been done and everything is in good condition it is possible to get the keys earlier. It is also possible to take the keys directly from the previous tenant. If you wish to do so make sure that the apartment check has been done in the apartment. Please also document the keys given as well as the condition of the apartment by signing this form. Bring or e-mail the signed form to the housing office.
The keys will give you access to your apartment as well as all the shared facilities. The key is personal and it must be used with extreme caution. If it gets lost, please contact the housing office immediately, because the lock of the apartment has to be changed for security reasons. The tenant is responsible for the costs of changing the lock. If you wish to have an extra key, it is possible to have it made through the housing office. When moving out also the extra keys must be returned. The cost of extra key will not be refunded.
---
PSOAS offers rental apartments for students in Oulu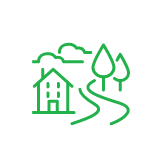 Learn more about the apartments and areas and fill in the application. PSOAS has shared apartments, studios and bigger apartments.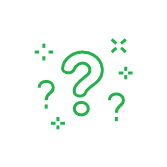 Read more about the student life at PSOAS and get to know the facts about living, applying and moving in.