Keeping regular pets is allowed in the studio apartments and the family apartments, unless they cause disturbance or damage to the apartment.
Professional breeding or tending of dogs, cats or other animals is prohibited in PSOAS' apartments. Pets aren't allowed in the shared apartments, because of the other tenants' possible allergies.
The owner has to make sure that the animals wouldn't scare or bite people or in any other sense cause danger or damage. Keep your pets in leash in the staircase or on the yard. Dogs may neither disturb the surroundings or the tenants with constant barking or howling.
According to the public order act dogs and cats must be kept in leash in the public areas, also on the yard of the apartment. Pets must not be let to children's sandboxes or playgrounds. The owner of the pet must immediately collect the droppings left by the pet. The owner is responsible of any damage caused by the pets.
---
PSOAS offers rental apartments for students in Oulu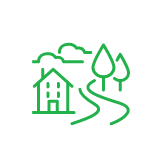 Learn more about the apartments and areas and fill in the application. PSOAS has shared apartments, studios and bigger apartments.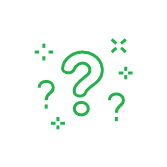 Read more about the student life at PSOAS and get to know the facts about living, applying and moving in.