Before moving out you must clean the apartment properly. Please remember that when moving out from a shared apartment also the common areas  must be cleaned and all tenants living in the apartment are responsible for this. If the apartment is not properly cleaned, the cleaning costs will be deducted from the deposit or invoiced. The minimum charge is 50 € / apartment.
Please clean the following:
vacuum/sweep and wipe all the floors and floor lists with detergent
walls
radiators and the back of the radiators
doors and door frames
setting lists of the windows
sockets and light switches
cupboards and wardrobes (inside and outside)
drawers
stove, oven and the back of the stove (pull the stove out of its place)
hood and the grease filter
fridge and if you are the last one to leave the apartment, defrost the freezer (to avoid the growth of mold in the fridge/freezer, make sure it is properly defrosted and dried and do not close the door after switcing off)
kitchen sink, tap and counter
bathroom taps, floor, drain, walls, sink, cabinet, toilet seat and sauna (if there is one in the apartment)
terrace or private yard
balcony (cleaning and removing snow)
take all trash to the waste disposal point
---
PSOAS offers rental apartments for students in Oulu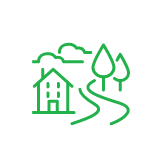 Learn more about the apartments and areas and fill in the application. PSOAS has shared apartments, studios and bigger apartments.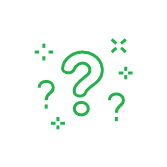 Read more about the student life at PSOAS and get to know the facts about living, applying and moving in.