The housing locations of PSOAS are in top condition.
Under the recent years PSOAS has put more and more effort to renovating and modernizing its housing locations. At the same time the foundation has run several large construction projects around Oulu.
The results of the work are: around 1 300 family apartments, 770 studios and 1 800 shared apartments (bedsits). PSOAS can currently provide housing for almost 5 500 tenants. Every PSOAS housing location is provided with a wired Internet access and tenant committees are set to help people feel at home.
Take a look at our locations at the Apartments section. Each listing has the basic information on the location. In case we don't find an apartment exactly to your preferences, we can offer a similar alternative on the same location.
Housing options
Shared apartments (=bedsits)
A shared apartment is a good and cheap alternative for people living alone. The apartment accommodates 2-7 people. Each person has their own lockable room. Kitchen and bathroom are shared. The apartments are not furnished. If you want to live with people you know from before you can also rent the whole apartment together with your friends.
Studio apartment
A studio is a small apartment for one student. Studios are popular, though more expensive and harder obtainable than other forms of housing.
Family apartment
There are usually 2-3 rooms and a kitchen/kitchenette in a family apartment. Even though they are called family apartments, everyone can apply for them (singles, cohabiting couples, married couples and families with children). These apartments are also suitable for groups of friends as shared flats.
Please notice that all of the apartments are rented unfurnished.
---
PSOAS offers rental apartments for students in Oulu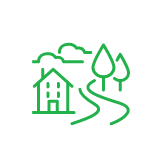 Learn more about the apartments and areas and fill in the application. PSOAS has shared apartments, studios and bigger apartments.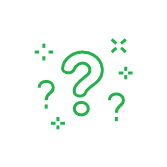 Read more about the student life at PSOAS and get to know the facts about living, applying and moving in.