When a tenant moves out the apartment is checked.
The apartment check has two parts: the condition check and cleaning check. The condition checks begin on the 20th of the moving out- month, so that there is still enough time before the new lease to fix any flaws or damages found. The cleaning checks are made as close to moving out as possible. If a tenant moves out before the end of the month the cleaning check will be made right after the tenant has left. If the apartment being checked is a shared one, also the common spaces are checked. For the common space both the out-moving and staying tenants have a shared responsibility.
In the apartment check the janitor inspects the apartment for anything that needs maintenance or repairing and gives guidelines for cleaning. Based on the inspection, the janitor may order such maintenance or repair work that is due to normal wear and tear. For these the tenants will not be charged. The janitor may also order repair work for problems which were caused by the tenants and which tenants cannot repair themselves.
If you wish to be present during the apartment check please contact the janitor directly. The direct phone number of the janitor can be found in the confirmation email tenants receive after cancellation. To make sure that a suitable time for the check is available, the janitor should be contacted a few working days in advance. If the tenant has not agreed on a certain time for the check the janitor will use a maintenance key to enter the apartment. Please note that checks are only made on working days.
---
PSOAS offers rental apartments for students in Oulu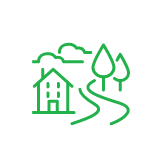 Learn more about the apartments and areas and fill in the application. PSOAS has shared apartments, studios and bigger apartments.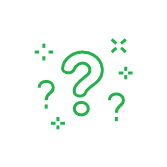 Read more about the student life at PSOAS and get to know the facts about living, applying and moving in.