Electric appliances may only be installed and fixed by an installer certified by the authorities. Bathroom wall sockets and most kitchen outlets are grounded. Connect only to a grounded or surge-protected plug. Bathroom wall socket may not be used during shower or bath. Usage of an electric appliance that is connected to a normal wall socket outside the humid area threshold in humid or outdoor areas is forbidden. For example, it is life-threatening to use Christmas tree lights designated for indoor use on balcony so that the cable is connected from the inside of the apartment.
Some of the apartments have a power surge switch protecting the lighting and wall socket group. If a faulty electric appliance is connected to the wall socket, the power surge switch will go off and the lighting and the wall sockets will black out. If this occurs, remove the appliance in question and reset the switch from the RESET-button on the fuse panel and turn the latch to ON-position, when the power will be switched back on. If the device goes off again, file in an fault report.
Don't keep the refrigeration equipment's quick freeze mode on, because it consumes more electricity and will wear out the device's motor prematurely.
---
PSOAS offers rental apartments for students in Oulu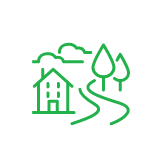 Learn more about the apartments and areas and fill in the application. PSOAS has shared apartments, studios and bigger apartments.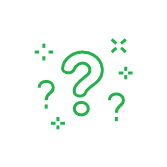 Read more about the student life at PSOAS and get to know the facts about living, applying and moving in.