Electricity contract
Check if PSOAS charges electricity from you or if you have to make your own contract. In principle, there is no need to make your own contract for electricity for shared apartments and some small studios. You can check this on your rent payment form or from our housing office. Electricity transmission always comes from Oulun Energia, but you can choose the supplier of the operating electricity yourself. Here are a few options for comparison:
Please note that PSOAS does not cut off the electricity when apartments are empty. New tenants must sign their own electricity contract at least two weeks before the start of the lease. When the tenancy agreement starts with a shorter notice, the electricity contract must be made immediately. If tenants have not made their own electricity contract, electricity comes from Oomi. There is a 15-day transfer period to another electricity provider.
Furniture
PSOAS apartments are unfurnished. The only exception are the apartments for exchange students. Many shops / online stores in Oulu offer new furniture and other home accessories. You can search for used goods for a cheaper price at flea markets, www.tori.fi or Facebook groups:
Oulu Sale Point
Roskalava Oulu + lähiympäristä
Kirpputori Oulu
Water and heating
Water and district heating are included in the rent. The exceptions are Villentalo (Ylioppilaantie 2), Virkakatu 3 and Albertinkatu 6, where water advance and compensation according to consumption are billed.
More info about the heating here.
Always remember to send a copy of the contract to the PSOAS housing office as well. This way we will know who to contact if necessary. The information must also be available if, for example, the keys are forgotten in the apartment and a spare key or a janitor is needed.
---
PSOAS offers rental apartments for students in Oulu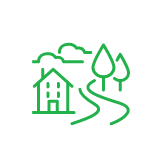 Learn more about the apartments and areas and fill in the application. PSOAS has shared apartments, studios and bigger apartments.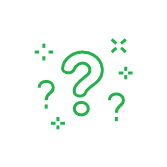 Read more about the student life at PSOAS and get to know the facts about living, applying and moving in.