Many students leave Oulu for internships or distance learning. However, you don't always want to give up your apartment or transport all your property back and forth. In this case, it is worth renting the apartment forward, in which case you will not pay rent in vain for an apartment that you do not use.
The Flat Exchange on our website is for temporary rental, where both apartment seekers and renters can post their ads. The contract is always between the main tenant and the subtenant. Take a look at our Flat Exchange here.
But things don't always go as planned. Unfortunately, especially due to the corona situation, exchanges and internships have had to be canceled. We've put together a few tips on how to prepare for problems in advance:
The contract has already been signed for a fixed period, but one of the parties has to cancel or suspend the contract in the middle of the period: When making the contract, it is good to discuss how to deal with the situation, e.g. can the withdrawing party pay an agreed amount to the other for breach of contract or can it be terminated with one month's notice? Prior arrangements prevent possible disputes.
Subtenant fails to pay rent or dismantles furniture: The main tenant is always responsible for the apartment as well as the rent to PSOAS. Be careful when choosing a suitable subtenant and pay attention to the rent payment so that no unpleasant surprises occur. The subtenant can be asked for a deposit in advance or agree on the liability if something breaks down.
Check out the Good Rental Practice (only in Finnish). The website offers solutions for many situations. PSOAS terms of the tenancy agreement can also be used as a basis for subleasing.
Always remember to send a copy of the contract to the PSOAS housing office as well. This way we know who to contact if necessary. The information must also be available if, for example, the keys are forgotten in the apartment and a spare key or a janitor is needed.
---
PSOAS offers rental apartments for students in Oulu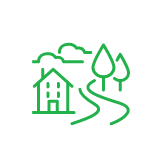 Learn more about the apartments and areas and fill in the application. PSOAS has shared apartments, studios and bigger apartments.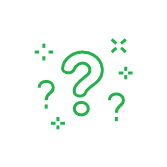 Read more about the student life at PSOAS and get to know the facts about living, applying and moving in.