Domus Botnica was the first student house in Oulu; January 1958 marked the moving in of its first tenants. The building stands at an ideal location by the Oulujoki river and very near the city center, on a lot donated by the city of Oulu in 1956. Having completed its full renovation in 2014, the house is now home to 102 students.
Merging Domus Botnica with PSOAS was discussed as early as when PSOAS was founded. However, it was not considered a priority by the board members of Domus Botnica. Keeping Domus independent was regarded as an act of respect toward those who fought to establish the university. On the other hand, PSOAS had not gained people's trust yet.
At the end, Domus Botnica foundation did merge with Student Housing Foundation of Northern Finland (PSOAS) in 2008. One of the reasons the merger had started to make sense was the fact that PSOAS had established its position as a key operator in student housing. The merger was the first in Finland to occur between two foundations.
Interested in other student housing close to the Oulu city center? Check out the PSOAS housing units in the city center, Alppila and Peltola!
---
PSOAS offers rental apartments for students in Oulu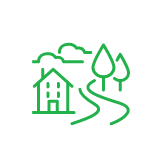 Learn more about the apartments and areas and fill in the application. PSOAS has shared apartments, studios and bigger apartments.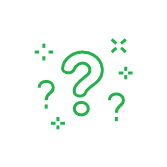 Read more about the student life at PSOAS and get to know the facts about living, applying and moving in.