Around mid-March, unprecedented times began in Finland. The coronavirus epidemic, which began in China a few months earlier, gradually developed into a pandemic and was not avoided even in remote Finland. Due to the Covid-19 virus, schools and restaurants were closed, people gathering was banned and moving around restricted. Schools and most workplaces switched to telecommuting. People had to start being at home.
Life in the state of emergency
Now, more than a month has passed in this state of emergency. Unusual circumstances have affected everyone's lives and everyday life has been very different than before. Where in the past most people left in the morning for their studies or work, returned home after a day of work and then headed to their hobbies or to meet friends, many people now have their lives mostly in their own homes, except for occasional grocery store visits. Must be at home.
The everyday life of PSOAS in an emergency has also been different in many ways. Accommodation offices only serve in urgent matters such as picking up keys, the maintenance only handles urgent work in the apartments and employees work mainly from home. Significantly more disruptions have been reported to the property supervisors than normal. Guess that's no wonder when you just have to be home all the time.
Let's take those around us into consideration
Although we all have to be at home now – up to the point of boredom – I wish we could all keep up a positive spirit and find something good in the situation. After all, spring and outdoor activities are at their best. Let's take our neighbors into consideration. After all, they are innocent of the situation. So that no one has to think for themselves how others are taken into account, it is good to take a look at our PSOAS housing rules and regulations. Living according to them, cohabitation is definitely a bit smoother. Although we all have to be home now.
Jari Simonen
PSOAS, Service manager
---
PSOAS offers rental apartments for students in Oulu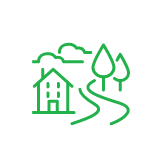 Learn more about the apartments and areas and fill in the application. PSOAS has shared apartments, studios and bigger apartments.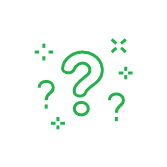 Read more about the student life at PSOAS and get to know the facts about living, applying and moving in.