The number of corona cases has been on the rise both in Finland and in the Oulu region. The situation and instructions given by the officials are being monitored and new directions will be handed out when necessary.
Starting from November 30th PSOAS housing offices in downtown and Linnanmaa will handle only urgent matters such as handing over keys. All other matters are handled via electronic channels and phone service to avoid unnecessary encounters. For those picking up keys from the office face masks are available. Wearing them is highly recommended.
Key return points outside the offices are to be used when returning the keys. When doing so, please use an envelope with the apartment address on it.
Property supervisors and janitors are at work as usual but will be avoiding unnecessary apartment visits. Apartment checks are being done as usual.
If someone in your household falls ill, the quarantine resulting from that applies to all tenants living in the apartment. This goes for shared apartments too. Unfortunately, we are unable to offer temporary housing to those fallen ill or others living with them. The use of common areas, such as the laundry room, is forbidden if you suspect an infection. Please remember good hygiene and social distancing in common areas. Wearing a mask is recommended.
University of Oulu is doing a great job in offering relevant and up-to-date information provided by different authorities on their website. To see this content, click here.
---
PSOAS offers rental apartments for students in Oulu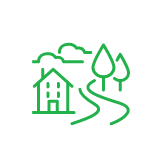 Learn more about the apartments and areas and fill in the application. PSOAS has shared apartments, studios and bigger apartments.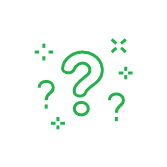 Read more about the student life at PSOAS and get to know the facts about living, applying and moving in.