We want to provide as equal possibilities as possible for all applicants to become a tenant in PSOAS apartments, according to these ground rules:
Applications are processed and set in queue in the order of arrival.
Applications are valid for 60 days. It is possible to renew the application simply by contacting the housing office, for example by email (asuntotoimisto@psoas.fi).
In August-October, new students coming from outside of Oulu are prioritized in the queue for all types of apartments. Due to the high peak season, internal moves are not offered during this time. If no new students are applying in October, apartments can be offered to other applicants as well.
In the tenant selection for state-subsidized houses the prevailing rules and regulations must be followed. According to these regulations, applicants' income and wealth data are taken into consideration when offering apartments. For instance researchers working for the University are offered apartments where no state subsidies have been used. Degree students are always a priority.
Applicants' credit rating will be checked.
---
PSOAS offers rental apartments for students in Oulu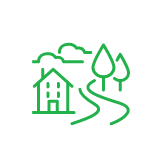 Learn more about the apartments and areas and fill in the application. PSOAS has shared apartments, studios and bigger apartments.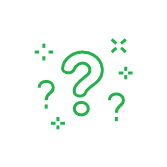 Read more about the student life at PSOAS and get to know the facts about living, applying and moving in.