Every tenant has to sign a tenancy agreement for their apartment. The tenancy agreement is an agreement written in duplicate between the tenant and the lessor and it looks after the interest of both.
The agreement is signed online using a service called Visma sign. Instructions for signing will be sent automatically by e-mail as soon as the deposit has been received. The agreement can also be signed at PSOAS Studio, Mannenkatu 6A, 90130 Oulu or PSOAS Lounge, Paavo Havaksen tie 5, 90570 Oulu.
When signing the tenancy agreement also the terms of the tenancy agreement are signed. These are sent beforehand with the housing offer, and it is recommended to take a look at them in advance. It is also recommended to preserve the terms together with the tenancy agreement, as they contain important information considering the agreement. The deposit has to be paid before the agreement can be made.
The tenancy agreement is usually made for the time being, but if the length of the residence is already known while the agreement is being done, a fixed-term contract is also possible. The tenancy agreement always begins from the first day of the month and ends on the last day of the month, except for some cases when a vacant apartment is reserved from the website.
---
PSOAS offers rental apartments for students in Oulu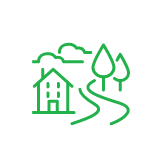 Learn more about the apartments and areas and fill in the application. PSOAS has shared apartments, studios and bigger apartments.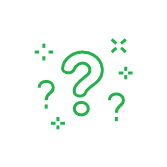 Read more about the student life at PSOAS and get to know the facts about living, applying and moving in.