Please read through these terms carefully. They will guide you in using the PSOAS Bikes service and list your responsibilities as well as sanctions caused by a breach of the terms.
Access to a PSOAS Bike shelter is personal: Do not let anyone else inside the shelter with you, even friends.
The user of the bike is responsible for purchasing a lock and locking the bike with it. In case of a theft, the user is held responsible.
After using the bike, it must be returned unlocked to its designated place in the bike shelter.
If the bike breaks while you are using it, inform us about it on +358 317 3110 or asuntotoimisto@psoas.fi. We will pick it up and have it fixed at our expense.
Wear a helmet and use a light if riding in the dark.
PSOAS is not responsible for any accidents happening while riding the bike.
Violating these terms will cause the user to lose the access to the bike shelter. A fine for misplacing the bike or abandoning it is 200 €.
---
PSOAS offers rental apartments for students in Oulu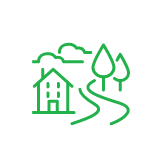 Learn more about the apartments and areas and fill in the application. PSOAS has shared apartments, studios and bigger apartments.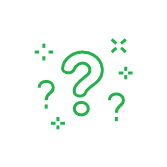 Read more about the student life at PSOAS and get to know the facts about living, applying and moving in.