Cancellation of a lease can be done either online at OmaPSOAS or in written using the cancellation form below. Cancelling a lease via phone or verbally is not possible. Leases made for a fixed term will end on the given date without cancellation.
The signed cancellation form has to be either mailed to PSOAS office or sent as an e-mail attachment to irtisanomiset@psoas.fi.
If there are more than one signatories to the lease, all of them must personally terminate the agreement. The termination is not valid before all parties have confirmed it.
Period of notice is one calendar month. This means that the lease will end at the end of the month following the cancellation. If you want to move out for instance at the end of June, the last day to cancel the lease is the 31st of May.
---
PSOAS offers rental apartments for students in Oulu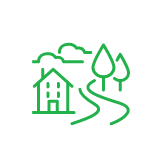 Learn more about the apartments and areas and fill in the application. PSOAS has shared apartments, studios and bigger apartments.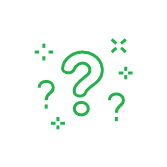 Read more about the student life at PSOAS and get to know the facts about living, applying and moving in.