If the tenant wishes to shift to another PSOAS apartment it is possible through an internal move. Internal move can be applied through a normal applying process by submitting a new housing application at PSOAS website.
Exchange students however, can not apply for internal move during the semester. If the exchange period continues for the next semester, internal transfer can be possible before the Homerun for the next students is held.
The normal one calendar month cancellation time does not apply in internal moves. When the tenant has received an offer for internal move they can end the current agreement until the end of the same month.
When the tenant moves internally the deposit will be checked. If the deposit in the new apartment is bigger than the deposit in the old one an invoice for an extra deposit will be sent together with the housing offer. In shared apartments the deposit is 250€ / 300 € and in studios and family apartments 400 €. For example if the tenant moves from a shared apartment into a studio the extra deposit to be paid is 100€ or 150 €.
The fee for internal move is 50 € and it covers all the administrative work caused by the move. The invoice will be sent as soon as the new agreement has been signed.
Please notice that reserving a vacant apartment from PSOAS website does not mean internal move. If the tenant reserves an apartment online a one calendar month cancellation time will be applied. This means that the current tenancy agreement will end at the end of next month.
During the busiest period in August-October, new students have priority, and no internal transfers are made. If no new students are applying in October, internal transfers can be made.
---
PSOAS offers rental apartments for students in Oulu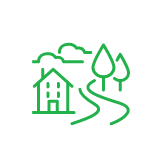 Learn more about the apartments and areas and fill in the application. PSOAS has shared apartments, studios and bigger apartments.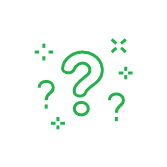 Read more about the student life at PSOAS and get to know the facts about living, applying and moving in.