Those living in a studio or a family apartment usually have their own electricity contracts. In shared apartments and some studios the electricity is provided by PSOAS and there is no need to make a new contract for it.
PSOAS does not cut off the electricity when apartments are empty. New tenants must sign their own electricity contract at least two weeks before the start of the lease. When the tenancy agreement starts with a shorter notice, the electricity contract must be made immediately. If tenants have not made their own electricity contract, electricity comes from Oomi. There is a 15-day transfer period to another electricity provider.
Tenants must also end their electricity contracts when moving out.
---
PSOAS offers rental apartments for students in Oulu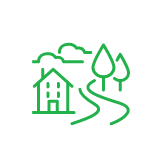 Learn more about the apartments and areas and fill in the application. PSOAS has shared apartments, studios and bigger apartments.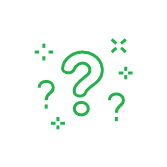 Read more about the student life at PSOAS and get to know the facts about living, applying and moving in.