After moving in, carefully inspect the condition of the apartment and its equipment.
Carefully fill out the electronic apartment report at OmaPSOAS within 4 days from moving in. The information on the apartment report is compared to the condition of the apartment during the final inspection when moving out.
Please do not report any faults to be rectified on this report, but report them on the fault report or contact the property supervisor. For example, a leaking faucet or a broken outlet will require immediate repair, but marks on the walls or floor are normal and should only be marked on the apartment report. Please note that if there is anything to be repaired in the apartment, they must be notified to PSOAS immediately.
---
PSOAS offers rental apartments for students in Oulu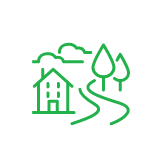 Learn more about the apartments and areas and fill in the application. PSOAS has shared apartments, studios and bigger apartments.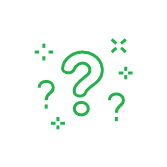 Read more about the student life at PSOAS and get to know the facts about living, applying and moving in.