Students were active users of the Internet right from its emergence. In the 1990s, tenants at Timpuri were already busy creating a house network that utilized the phone line of the building; this network is considered to have been the starting point for developing CampusBaana.
In the late 1990s and at the turn of the millennium, PSOAS' telecommunications partner was Sonera, who helped to connect various buildings in a shared house network. Toivo Timonen, who was responsible for the PSOAS network at Sonera, was recruited to PSOAS and took charge of maintaining the network in 2002. At the end of that year, PSOAS switched to Oulun Puhelin as telecommunications partner and introduced a service called CampusBaana. In CampusBaana, PSOAS was mostly responsible for maintaining the house network, while Oulun Puhelin provided the Internet gateway, some connections between neighborhoods, and identification services.
Introducing CampusBaana was not entirely without problems. At the early stages, there was insufficient bandwidth, and some forms of traffic could seriously block the connection. At the end, all problems were successfully solved and CampusBaana (later called CampusNet) was the largest individual network in the area until 2018, pampering the tenants with a high-speed connection and reliable performance.
During the 2010s, different streaming services started to gain popularity, slowly diminishing the importance of a high-speed house network. Therefore, PSOAS decided to join DNA's Taloyhtiölaajakaista in 2018; today, the service is still catering PSOAS tenants with a 100-M free Internet connection.
---
PSOAS offers rental apartments for students in Oulu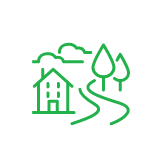 Learn more about the apartments and areas and fill in the application. PSOAS has shared apartments, studios and bigger apartments.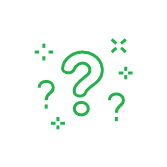 Read more about the student life at PSOAS and get to know the facts about living, applying and moving in.