The first PSOAS website was published in 1996. Their housing units have been on display on the Internet ever since, enabling a housing application online.
During those days, PSOAS was very open-minded to developing novel e-services. Heikki Helekoski, Head of Administration of PSOAS at the time, and Pekka Salminen of Mediantekijät Oy collaborated in developing the website. The first website was created under the Student Union of the University of Oulu domain (http://www.oyy.fi), as there was no psoas.fi domain yet. It was very expensive and uncommon to purchase and maintain your own domain at the time.
Nowadays, PSOAS is actively developing e-services but strives to ensure the availability of other service channels as well. The office still gets many on-site visits despite the possibility of handling many things entirely online. PSOAS wants to be close to the customers. It is the customer's choice whether this happens virtually or face-to-face.
Most of our services for tenants are available via the OmaPSOAS portal.

We welcome our tenants to visit us face-to-face at our housing offices PSOAS Studio (Mannenkatu 6) and PSOAS Lounge (Paavo Havaksen tie 5). Read more on the Contact page!


---
PSOAS offers rental apartments for students in Oulu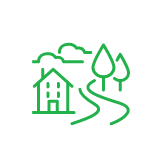 Learn more about the apartments and areas and fill in the application. PSOAS has shared apartments, studios and bigger apartments.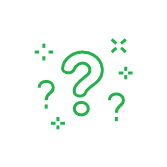 Read more about the student life at PSOAS and get to know the facts about living, applying and moving in.