PSOAS decided to build so-called officer apartments for the university staff in close proximity to the university. The purpose was to improve the housing situation of those working for Oulu's university community. Before the building started, a company called Linnanmaan vuokra-asunnot Oy was founded in 1979. In 2004, this company was merged with Oulun Opiskelija-asunnot Oy to form PSOAS-asunnot Oy.
Architect Anja Allas designed the houses in Virkakatu. "Allas wanted, among other things, to reinstate the good old-fashioned courtyard. She also wanted to persuade the parents to come out of their rooms and mingle. Uprooted young families should be rooted again, Allas says". This is how Kaleva reported about Virkakatu around the time of its building in 1983.
Today the renovated Virkakatu houses are extremely popular, offering a living environment for students (particularly couples and families) in immediate proximity to the university that is unique in its calmness among PSOAS housing units.
Check out all PSOAS units at Linnanmaa!
---
PSOAS offers rental apartments for students in Oulu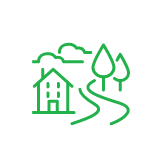 Learn more about the apartments and areas and fill in the application. PSOAS has shared apartments, studios and bigger apartments.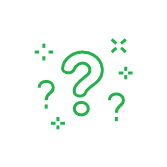 Read more about the student life at PSOAS and get to know the facts about living, applying and moving in.