Built in 1966-1971, Välkkylä evokes memories of many students throughout the years. Of the nine houses in total, the latest addition, Villentalo, was completed in 2010 and a new Uno tower house is planned for the next few years.
As part of PSOAS' 50th anniversary, Välkkylä's houses have been given worthy names.
Välkkylä was designed by Arkkitehtuuritoimisto Seppo Valjus Oy. Over the years, renovations have been planned in Seppo's footsteps by his son Sampo. Ylioppilaantie 4 has now been named Seponpaja and Kajaanintie 40 Sampola.
Many have heard of Uuno Välkky and his girlfriend Vieno. Several Uunos and Vienos have been seen over the years, as these imaginary characters were performed by students to highlight the need to improve student housing in the past decades. Ylioppilaantie 10 is now called Uunontupa, Ylioppilaantie 8 Vienola and Kajaanintie 38 Välkyntorppa.
Ulla Kumpulainen, who worked as an administrative secretary at PSOAS for decades, deservedly retired in 2020. Ulla's career has now been honored by naming Kajaanintie 32 Kumpula, Kajaanintie 34 Ullankartano and Kajaanintie 36 Ullanlinna.
The previously named Ylioppilaantie 2 is named after Vilho "Ville" Lanto. Throughout the existence of the University of Oulu, Professor Vilho Lantto has done valuable work to improve the housing situation of students.
The Välkkylä light sign decorating the roof of the houses has also gotten a new look.

---
PSOAS offers rental apartments for students in Oulu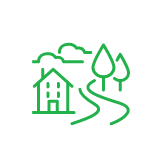 Learn more about the apartments and areas and fill in the application. PSOAS has shared apartments, studios and bigger apartments.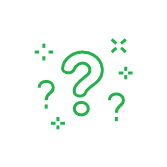 Read more about the student life at PSOAS and get to know the facts about living, applying and moving in.