There are two tenant's representatives on the PSOAS board. The newest of them is Timo Veijola, a mechanical engineering student who has just started on the board. Like many others, Timo has found his position through OYY. Having lived in a PSOAS student apartment for almost the entire period of his studies, he has already had plenty of time getting to know the activities of tenant committees and he is also looking forward influencing the activities of future student apartments.
When studying at IB High school in Oulu, Timo got to watch from the next door when Aurora was built on Mannenkatu. New buildings are now being planned for future students to enjoy. In all planning, Timo values ​​perseverance instead of haste, even if the results are not yet visible during his own studies.
The role of the PSOAS board is to advance the interests of the foundation. What are the interests then? You need to be able to look at everything from many angles and also take into account future changes, such as the possible moving of the University Campus. Both families with children and single people of many ages live in student apartments. There are certainly a wide variety of personalities and enthusiasts among the tenants, each with their own view of the perfect home. Some appreciate mud rooms for children or pets, while others enjoy the tennis court available to tenants. As a representative of the tenants, Timo strives to take into account the common good of all tenants and he would be happy to hear about these ideas and the special needs that tenants have in order to be able to take into account various constraints as well as hobbies.
Services for tenants
Last summer Timo got excited about the planting boxes that were available for tenants.
"The best thing was to go pick fresh chives out of the box in the morning and watch the carrots grow with my neighbor".
The whole range of tenants clearly enjoyed the planting boxes. Everyone should find out what PSOAS and tenant committees have to offer. In addition to gyms and club rooms, some areas offer facilities and activities for everything from SUP boards to board games. If something is not found, one can always approach the local tenant committee with ideas.
---
PSOAS offers rental apartments for students in Oulu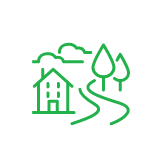 Learn more about the apartments and areas and fill in the application. PSOAS has shared apartments, studios and bigger apartments.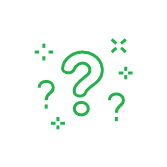 Read more about the student life at PSOAS and get to know the facts about living, applying and moving in.