The annual PSOAS tenant satisfaction survey was held again in April. We received almost 900 responses, only slightly less than last year. The majority of respondents reported living at PSOAS for the first year and studying at the University of Oulu or OAMK University of applied sciences.
The themes of the survey included our customer service, property management, living environment, cleaning and maintenance company and, of course, our apartments. Most of the respondents experienced the internet, the adequacy of waste sorting and the comfort of the living environment as important criteria in housing. In these, our tenants had valued PSOAS to be very successful. Instead, there is room for improvement for example in the storing of bicycles. As many as 88.5% would apply for new housing from PSOAS as housing needs change.
We received a lot of feedback and we are currently going through it all. For the first time, we asked what additional services our tenants would like. We got a lot of good ideas from the survey. Multiple people hoped for PSOAS Bikes to be available for all tenants and for a moving service. PSOAS has already negotiated student friendly moving deals for our tenants with Kuljetus Haverinen Oy in 2021. Shared activities such as yard games and sports equipment were also wished for.
All the feedback allows us to improve our operations, so thank you very much to all the participants. We have drawn a gift card to Verkkokauppa.com among all respondents. The lucky winner this time was Wang from Toppila. You can view the results of the survey here.
---
PSOAS offers rental apartments for students in Oulu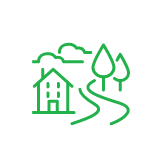 Learn more about the apartments and areas and fill in the application. PSOAS has shared apartments, studios and bigger apartments.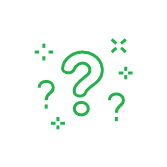 Read more about the student life at PSOAS and get to know the facts about living, applying and moving in.