In the spring, we conducted our annual customer satisfaction survey yet again. As in previous years, our tenants responded actively and we received responses from more than 1 100 people. Thank you to all the respondents for sharing your views!
This year, tenants again had a mainly positive view of our operations. The overall image of PSOAS received a grade of 8.9 on a scale of 4–10, and 98% of tenants would be willing to recommend us also to their relatives and friends. When examining the different categories, there are aspects that tenants are particularly pleased with as well as others that we are expected to improve.
Customer service

In terms of customer service, tenants rated the friendliness of the service and the e-mail service as the most successful aspects, giving them grades of 8.49 and 8.48. The telephone service was still seen as the area most in need of development and it received a grade of 8.16. Feedback from previous years has already inspired us to invest in the telephone service, and statistics indicate that development has occurred. We will continue to work with this issue.
Property management, maintenance and cleaning

The most successful aspect of property management was responding to fault reports, which received a grade of 8.61. This is welcome news to us, because this service was also rated by far the most important part of property management. Otherwise, the various aspects of property management were rated quite evenly and no other part stood out as particularly positive or negative.
In terms of maintenance and cleaning, respondents were particularly satisfied with how well promises are kept and saw the most need for improvement in the winter maintenance of yards. The feedback provided will be examined during development discussions held with our partners.
Services during tenancy

Tenants saw services during tenancy as highly important, as in previous years. Particularly internet connections, the related support services and the OmaPSOAS booking and information system come out on top when comparing the significance of all aspects. The grades given to the performance of CampusNet and its support services were similar to previous years. The best grade for services, 8.86, was given to OmaPSOAS, although areas of development were also suggested, particularly in terms of mobile use. This issue will be tackled as soon as possible, because the use of online services via mobile devices is rapidly increasing and is already starting to be more common than normal workstation use.
In terms of sauna turns, the regular turns inspired several comments stating that they are unjust. Many tenants would find it fairer if only one-off turns were available and everyone would have an equal chance to reserve them. This issue will be discussed together with the tenant committees who decide on the matter. Respondents asked for the general rules and regulations of PSOAS to be available on the website and they will be coming during the summer. More photos of apartments were also requested and we will try to constantly gather more through e.g. contests for tenants.
Apartments

Respondents commended the competitiveness of the rent level and the location of the apartments – two factors that are typically important to students and that we constantly strive to improve. There seems to be room for improvement in how comfortable apartments are, although there is a lot of variation between locations. We try to constantly keep comfort in mind when undertaking renovations and to find the right balance between cost and comfort. In terms of the neighbourhood, one aspect was clearly highlighted, namely bike storage. We were already aware of the importance of this issue, but the feedback provided gives us all the more reason to examine it even more closely. We will also do so.
We would like to thank all those who took part in the survey and will do our best to provide even better housing services in the future. The winner of the gift voucher to Verkkokauppa, which was raffled among the respondents, was Tuulia Pennanen from Linnanmaa. Congratulations to Tuulia and we wish everyone a great summer!
Text: Jari Simonen

---
PSOAS offers rental apartments for students in Oulu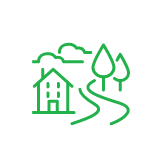 Learn more about the apartments and areas and fill in the application. PSOAS has shared apartments, studios and bigger apartments.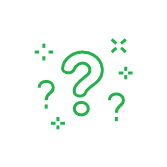 Read more about the student life at PSOAS and get to know the facts about living, applying and moving in.