There are currently nine tenant committees at PSOAS. All members are volunteers, enthusiastic tenants who strive to make living easier by acquiring communal goods to borrow and creating community through events and common facilities.
Hobby opportunities for tenants
In many areas, tenant committees have iniated for example gyms for tenants. The most recent of them was a much-needed gym in Välkkylä and the pool table in the same area was also renewed during the fall. In Kaijonharju, Tellervontie's gym and Kalervontie's clubhouse have also been refreshed during the past year. In some areas, for example Virka-Syynimaa and Linnanmaa, tenant committees have acquired a lot of different supplies for tenants to borrow, such as games, exercise and camping equipment and tools.
Organising shared activities and events
In several locations, tenant committees organise annual yard clean-ups and cleaning of bicycle storages. Tenants of Virka-Syynimaa have the opportunity to get to know each other at movie nights, trips or even at summer parties.
Want to join the action?
Do you have great ideas to ​​develop your own area? The tenant committees are happy to receive suggestions on how the annual allocations are best used for the benefit of the tenants. Of course, it is also possible to join the committee yourself. Come and listen and give your own suggestions at the tenants' meeting, which will be held during the fall. We will send more information about the meetings via OmaPSOAS. Contact info of the tenant committees can be found from here.
---
PSOAS offers rental apartments for students in Oulu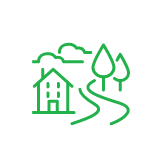 Learn more about the apartments and areas and fill in the application. PSOAS has shared apartments, studios and bigger apartments.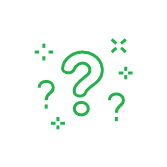 Read more about the student life at PSOAS and get to know the facts about living, applying and moving in.