PSOAS's budget for 2023 has been completed. An essential part of the budget is the rent revision which takes place on the 1st of March.
During the last 12 months we have seen a dramatic rise in property maintenance costs and the cost level in general. The property maintenance cost index has risen over 10 % and the cost-of-living index over 8 %. In the real estate sector, the price of energy and the interest rate significantly affect the total expenses, and they both have risen sharply. The aforementioned cost items also indirectly affect a large part of PSOAS's other cost structure.
Raises
Because of these reasons, we are forced to revise the rents by 2,5 % beginning in March 2023. In exchange student buildings the revision takes effect starting from January 2023. In addition to the rent, we are revising the fixed electricity charges, used in some locations, and parking place charges and aligning them so that there will no longer be price differences between different buildings. The new fixed charges will be the following:
Electricity, shared apartments 15 €/month
Electricity, studios 15 €/month
Electricity, family apartments 25 €/month
Parking place, no heating pole 10 €/month
Parking place, with heating pole 15 €/month
Parking place, decked 18 €/month
Parking place, garage 18 €/month
Paying the rent
The exact rents and charges will be written on the official rent revision letter which will be sent in December. New rent payment forms will only be sent if requested. Reference and account numbers will remain the same also after the revision. Forms used in 2022 can still be used after 1.3.2023 (1.1.2023 in exchange student buildings). Only the sum must be changed as per the rent revision letter.
---
PSOAS offers rental apartments for students in Oulu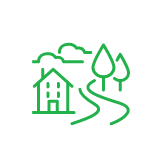 Learn more about the apartments and areas and fill in the application. PSOAS has shared apartments, studios and bigger apartments.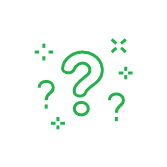 Read more about the student life at PSOAS and get to know the facts about living, applying and moving in.