Tenants of Kaijonharju may have noticed recently that black signs with symbols have appeared next to many entrances to indicate location services' whereabouts.
In the future new tenants should have less difficulty finding saunas, laundry rooms and bike shelters. Some may also have noticed that name tags have been fastened on building walls. The names given to houses are known from the Finnish national epic Kalevala, just like the street names in the Kaijonharju area.
Names for houses
All new signs and tags are a part of a project where PSOAS houses are being named and branded. Where some other Finnish student housing organizations have had all their houses named for ages, street addresses have usually been used to refer to PSOAS houses.
Learning all the addresses has proven to be a challenge to new PSOAS employees and we imagine that new tenants must be facing similar problems, let alone anyone visiting a friend for the first time.
Easy orientation
While naming houses is seen as important, making it easier to find different location services might be even more important. Tellervontie 2 in Kaijonharju is a good example of a house where saunas and the club room are difficult to find even when you've already made your way inside the building. In Tapiontie on the other hand, all houses look more or less the same and that's why name labels should come in handy for anyone arriving there for the first time.
If the signs and tags also freshen the facade, the project has been successful. In addition to Kaijonharju similar work has already been made in the renovated parts of the Syynimaa area.
We hope that our branding project will improve tenants' housing experience. A survey conducted earlier this year showed that many tenants of Kaijonharju are not even aware of all the location services available for them. This is something we want to change. We want to offer More Livingalso in the future!
---
PSOAS offers rental apartments for students in Oulu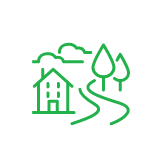 Learn more about the apartments and areas and fill in the application. PSOAS has shared apartments, studios and bigger apartments.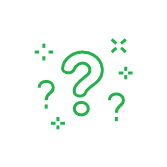 Read more about the student life at PSOAS and get to know the facts about living, applying and moving in.