In April, PSOAS' annual extensive resident satisfaction survey was carried out. 23% of all tenants took part in the survey, i.e. almost one in four gave their opinion. We thank all participants for sharing their opinions, without which developing operations would not be possible.
Based on the overall grades in the different areas, the residents of PSOAS are very satisfied with their housing (scale 4-10):
| | |
| --- | --- |
| Customer service | 8,9 |
| Property supervision | 8,7 |
| Property maintenance | 8,6 |
| Cleaning | 8,6 |
| Services during tenancy | 8,8 |
| Apartments | 8,7 |
| Neighborhood | 8,7 |
Things to improve
When looking at the more specific questions of the areas listed above, there are some sections where the grades are below those of the other sections. Bathrooms in apartments (8,1) and bicycle storage (8,3) received the lowest marks in the survey. However, the latter had clearly risen from the previous year's level (8.0). We will continue to pay special attention to these especially when building new properties and refurbishing older ones.
Strengths
The areas that tenants appreciated the most were location of the apartments (9,1), the functionality of public transport (8,9) and the ability of PSOAS to meet the different needs of student housing (8,9). Many other sections also achieved a grade of 8,8. The NPS, which describes the tenants' willingness to recommend, received a score of 57. The NPS score can vary between -100 and 100, and although there is variation between different sectors, scores of over 50 are generally regarded as excellent.
Aliina Hyttinen won the 150-euro gift card to Verkkokauppa in a raffle held among the respondents. Congratulations to the winner!
---
PSOAS offers rental apartments for students in Oulu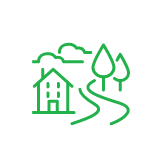 Learn more about the apartments and areas and fill in the application. PSOAS has shared apartments, studios and bigger apartments.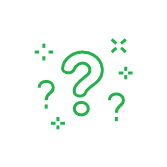 Read more about the student life at PSOAS and get to know the facts about living, applying and moving in.