In accordance with their values, PSOAS started to develop cooperation and customer-centeredness using an annual tenant satisfaction survey. If not our tenants, who else would know where we are succeeding and where to keep improving? The first electronic tenant satisfaction survey was carried out in 2000, using a tool by Antti Jaatinen of Jaratec ky.
During this journey, ongoing surveys linked to different stages of tenancy have been added alongside the annual surveys. For example, new tenants receive an automatic feedback survey after moving in, and so do tenants who have submitted a fault report or who have moved out.
The feedback enables us to identify any shortcomings on our part and thereby to keep improving! The latest survey feedback impacted PSOAS to increase our efforts on the winter maintenance of courtyards and personal guidance for tenants who are moving out.
We also encourage our tenants to join the Tenant Committees in their area, to make their voice heard.
---
PSOAS offers rental apartments for students in Oulu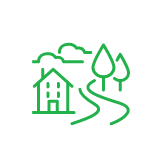 Learn more about the apartments and areas and fill in the application. PSOAS has shared apartments, studios and bigger apartments.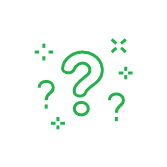 Read more about the student life at PSOAS and get to know the facts about living, applying and moving in.