PSOAS Bikes bicycles for shared use will be available for exchange students in May. The service will be made available for other tenants later on.
The communal shared bicycles are offered to exchange students first, as they most probably do not have their own bike with them as they move to Oulu to study. With the PSOAS Bikes service the students get to enjoy Oulu's praised bike route network and have a zero-emission way of moving around.
The PSOAS Bikes are accessed through OmaPSOAS. The tenants access the bike shelters with their apartment key, with access rights added by the Accommodation Office. For safety reasons, the user has to acquire a lock and use it to lock the bike whenever it's parked outside the bike shelter. PSOAS also recommends the use of a helmet and bike light, for safety.
PSOAS has previously launched the PSOAS Car communal shared cars. Shared bicycles complement the additional services PSOAS offers its tenants for easy transportation. They are also an investment in environmental friendliness. PSOAS Bikes are bicycles abandoned by previous tenants and refurbished by PSOAS partner Cykkeli.
How to access your PSOAS Bike: PSOAS Bikes for exchange students
---
PSOAS offers rental apartments for students in Oulu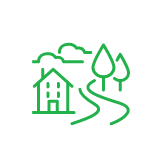 Learn more about the apartments and areas and fill in the application. PSOAS has shared apartments, studios and bigger apartments.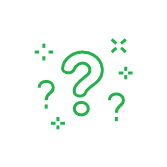 Read more about the student life at PSOAS and get to know the facts about living, applying and moving in.