PSOAS Bikes is a communial bicycle service for shared use, and the service can be activated through OmaPSOAS portal. The access to the shelter of the bikes is added to tenants' iLOQ-keys. The access can be requested in OmaPSOAS and needs to be taken in use at your own building's activation point. The usage of the bicycle shelter is being monitored by an intelligent lock system as well as camera surveillance. Each bike has their own serial number and they are kept in their own labelled slot in the shelter. Please notice the bikes are only for the exchange students living in the dormitories for exchange students.
This is how you get access to PSOAS Bikes:
Go to OmaPSOAS and log in.
Choose to take PSOAS Bikes into use and accept the terms of use. This is done in the Forms section.
You will get an email about the terms that you have accepted.
PSOAS housing office will add you an access to the bike shelter that is closest to your building on the following working day. A confirmation will be sent by email once the access is ready to be activated.
Activate your key in your building's key activation point.
Unlock the bike shelter with your key. The lock has an access follow-up system that records the usage and there are surveillance cameras in the shelter for monitoring the usage of the bikes.
Choose a bike. The user will acquire a lock themselves. Lock the bike with your lock when you park it anywhere outside the PSOAS Bike shelter. In the shelter the bike must be left unlocked so that others can use it.
Return the bike to the same slot where you took it from. You will recognize the right slot according to the serial number on the bike.
---
PSOAS offers rental apartments for students in Oulu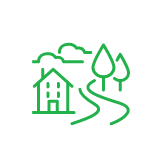 Learn more about the apartments and areas and fill in the application. PSOAS has shared apartments, studios and bigger apartments.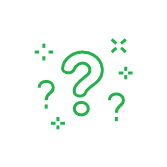 Read more about the student life at PSOAS and get to know the facts about living, applying and moving in.