Our new service advisor, Silja Huttunen, started working in January. Her message to our tenants is that we at PSOAS will always do our best to help with any arising problems.
From internship to summer job to service advisor
Silja Huttunen, who started working at PSOAS as service advisor in early 2019, is a familiar face to us already. One year ago, she worked for us to complete the internship for her Vocational Qualification in Business and Administration. After that, she also had a summer job at PSOAS.
With a working history in the youth sector, Silja is an excellent match for PSOAS. The job allows her to utilise her previous knowledge in the field, and it was easy for her to start working at PSOAS. "I pretty much have the same duties as during my internship, but now I have more responsibility."
The entire cycle of renting as job description
Silja's job description includes many duties related to renting such as handling applications, making accommodation offers, rental agreements and handling terminations. Silja's responsibilities also include dealing with any problems with payments or living.
"It is the whole cycle of renting. I also work in cooperation with the financial department and estate management", Silja says.
Silja's special responsibility area is communication. She writes fact sheets, updates our website and shares social media posts – both in Finnish and English.
"I was excited to take on communication duties since my English is reasonably good. I learned it mainly by watching TV", Silja cheers.
She is looking forward to the start of the last season of her favourite TV show, Game of Thrones. She reveals that people at the office have spent a long time counting the days till the first episode.
Good team spirit and nice customers
Silja praises the working atmosphere in the office and mentions it was one of the reasons she was happy to come back to PSOAS. She describes her workdays as diverse, enabling her to learn new things every day.
"It is always nice to come to work, even if the days are busy. I like working in customer service, and our tenants are usually very nice. It is nice to chat with them."
In her free time Silja enjoys watching movies in addition to TV. She also calls herself a beer enthusiast who never drinks the same beer twice in a row. When asked for recommendations, she mentions the brand of a local small brewery.
"Tiramisu of Maistila is a good, dark stout with a coffee-like taste and a hint of vanilla", Silja tips with a smile.
---
PSOAS offers rental apartments for students in Oulu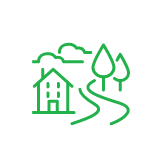 Learn more about the apartments and areas and fill in the application. PSOAS has shared apartments, studios and bigger apartments.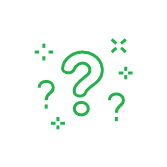 Read more about the student life at PSOAS and get to know the facts about living, applying and moving in.