Electric scooters have quickly become popular and several companies offering them already operate in Oulu. The new form of transportation offers a convenient and easy way to move from one place to another, but at the same time, the rules and practices still need to be developed for the future. Particular attention should be paid to parking.
Always make sure that the scooter is in a vertical position.
Scooters must not be left blocking emergency driveways, entrances or passageways. A good place for parking can be, for example, next to bike racks.
Instead of having scooters all around, the aim is to leave them centrally next to each other.
Let's make sure that the scooters do not cause dangerous situations while parked or in traffic!

The city of Oulu has compiled some rules for electric scooters and information on problem situations to their webpages. You can find them in Finnish here.
---
PSOAS offers rental apartments for students in Oulu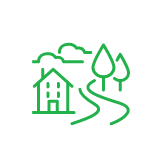 Learn more about the apartments and areas and fill in the application. PSOAS has shared apartments, studios and bigger apartments.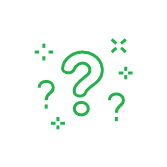 Read more about the student life at PSOAS and get to know the facts about living, applying and moving in.