At the dawn of the 2010s, most business sectors had adopted a wide variety of e-services. PSOAS tenants, mainly consisting of younger adults, began demanding for e-services and requesting the adoption of e-reservation systems for sauna and laundry room in the tenant satisfaction surveys. In spring 2010, PSOAS decided to acquire an e-reservation system.
Way4U Oy, an ICT partner already cooperating with PSOAS, was chosen to implement the system. The reservation system was named OmaPSOAS and was launched in autumn 2010, upon arrival of new students in the city. OmaPSOAS was immediately well received and even now, ten years after its launching, users keep school-grading it at a very good level every year.
Along this journey, OmaPSOAS has evolved into something more than just a reservation system. Most of the communications and information to tenants are done via OmaPSOAS now, and the selection of services that can be reserved in the system has expanded significantly. In addition, Tenant Committees can use OmaPSOAS as a communication platform to the tenants.
In late 2020, PSOAS decided to do a complete overhaul of OmaPSOAS in cooperation with NTRNZ Media Oy. The new version was launched in June 2021.
---
PSOAS offers rental apartments for students in Oulu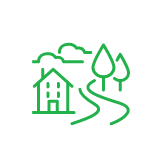 Learn more about the apartments and areas and fill in the application. PSOAS has shared apartments, studios and bigger apartments.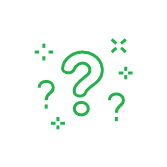 Read more about the student life at PSOAS and get to know the facts about living, applying and moving in.