Different problems in life management increased in the 2010s. A particularly strong increase was seen in financial problems and payment defaults among young adults. The phenomenon was observed among PSOAS tenants as well.
PSOAS staff started to encounter an increasing number of payment difficulties in their work. Apart from money, challenging situations with tenants often included delayed studies or problems with narcotics or mental health. Despite good intentions, PSOAS was not always able to provide the best help to all tenants in difficulties. In early 2017, PSOAS decided to hire a housing advisor. Milla Huotari, a person already familiar to PSOAS who had now completed a social services degree after her previous economy studies, was chosen for the task.
After Milla started her work as housing advisor, she has been able to help a major part of those tenants who would have ended up dealing with collection agencies – or even with the court – to regain power over their own lives. The goal of a housing officer is to scope for silent signals that may be indicative of coping problems at the earliest possible stage, and then to find the best-suited options of support for the individual situation of the tenant. So far, this work has been very successful, and the goal is to do as well or better in the future.
Find our housing advisors as well as other student housing experts' info on the Contact page!
---
PSOAS offers rental apartments for students in Oulu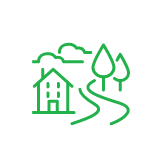 Learn more about the apartments and areas and fill in the application. PSOAS has shared apartments, studios and bigger apartments.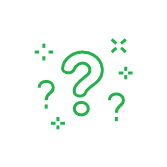 Read more about the student life at PSOAS and get to know the facts about living, applying and moving in.