Property supervisors play a big role in resident comfort. They are responsible for maintaining the properties in collaboration with the janitors, taking care of small and large apartment repairs and ensuring that tenants always get to move into clean apartments. Above all, they listen to the tenants and try their best to solve all problems. At the beginning of the year, two new property supervisors, Jarmo and Kaisa, started at PSOAS. Both are studying for a professional degree in hosting with an apprenticeship.
Jarmo has a long experience as a scaffold installer and from supervision tasks.
"One of my friends is working in the industry and talked about it. That's when I became interested in the job of a property supervisor. I had been looking at job opportunities in the field for some time and when I heard that PSOAS had an opening I called as soon as possible." Jarmo is quite the juggler as he is also studying civil engineering at the same time and finishing his own house, which is practically a hobby by now. Jarmo enjoys various outdoor sports as well, both in winter and summer.
Kaisa is already familiar to PSOAS, as she has previously worked for the housing office. The new job description is a welcome challenge for Kaisa, which she has eagerly tackled.
"I am a happy, outgoing and energetic person who runs from point A to point B quickly." Solid experience from the customer service side is very useful and new skills are constantly being learned. After being away from PSOAS just over a year, the return felt good; "You could already say that for me, a job at PSOAS is a second home."
Both property supervisor want to encourage tenants to ask about housing issues if you see them at the sites. "Don't hesitate to send fault reports or emails, we're all here to maintain resident comfort!"
---
PSOAS offers rental apartments for students in Oulu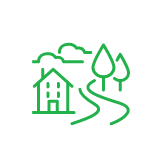 Learn more about the apartments and areas and fill in the application. PSOAS has shared apartments, studios and bigger apartments.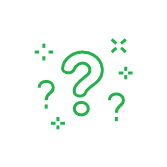 Read more about the student life at PSOAS and get to know the facts about living, applying and moving in.