Tiina, who has come to take the place of maternity leave, is a fresh breeze at PSOAS housing offices. After living across the Europe she says that since returning to her home town Oulu, she longed for the international atmosphere that PSOAS offers. Tiina's own Tradenom's studies took her to the Netherlands for a student exchange, and enthusiastic about it, she completed her final year studies remotely from Spain. After graduation, he spent several years working in Ireland.
"For me, the best thing about living abroad are the people. Along the way I got to know people from all over the world and made important new friends with whom I still keep contact on a regular basis."
Tiina enjoys customer service in a multicultural environment and it also reflects in her leisure activities. Love of languages, cultures and history, in addition to spending time in nature and yoga keep the mind fresh. Travelling has also broadened her own values ​​in life;
"Living abroad I have noticed that what makes a home are the people around you. Home is the feeling that I belong in something. A peaceful environment and closeness to nature bring comfort. "
Tiina has already adapted well to the PSOAS staff and is described as hardworking, friendly and service-minded.
"We at PSOAS are here for you."
---
PSOAS offers rental apartments for students in Oulu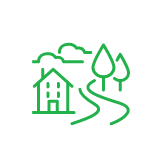 Learn more about the apartments and areas and fill in the application. PSOAS has shared apartments, studios and bigger apartments.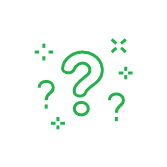 Read more about the student life at PSOAS and get to know the facts about living, applying and moving in.